Sesto album in studio per Hedvig Mollestad Trio.
"Ding Dong. You're Dead" continua il percorso tra jazz e hard rock del trio norvegese.
La Norvegia e la Scandinavia in generale hanno ormai da anni una solida tradizione in campo rock e nello sviluppo di una scena avant-jazz, basti pensare alla band forse più conosciuta, i Motorpsycho, ma anche a Fire! e Supersilent, veri e propri capostipiti di uno splendido laboratorio di suoni. Seguendo la sua personale visione, la chitarrista Hedvig Mollestad Thomassen torna alla guida del suo trio appena nove mesi dopo il suo primo album solista. Il percorso personale dell'Hedvig Mollestad Trio, fatto di un avventuroso connubio tra i riff solidi dell'hard rock e l'esplorazione libera del jazz, giunge con Ding Dong, You're Dead al suo sesto capitolo. La chitarrista di Ålesund insieme ai sodali Ellen Brekken al basso e Ivar Loe Bjørnstad alla batteria è riuscita via via a raccogliere il rispetto degli appassionati del rock più duro grazie alle dinamiche sabbathiane e di quelli più puramente jazz grazie ad un interplay da trio classico e alla tecnica virtuosistica della Mollestad. Hedvig ha iniziato a suonare la chitarra acustica di sua madre a dieci anni, prima di scoprire un mondo completamente nuovo attraverso la collezione di dischi jazz e rock di suo padre da adolescente. Come regalo di cresima le è stata data la sua prima chitarra elettrica e amplificatore. La chitarrista ha incontrato Ivar all'università e Ellen alla Music Academy di Oslo trovando gusti e sensibilità affini. Dopo aver ricevuto il premio Young Jazz Talent of the Year al Molde International Jazzfestival nel 2009, la Mollestad ha deciso che i due sarebbero saliti sul palco con lei per esibirsi, dando vita ad una simbiosi che dura tuttora.
Il disco, il cui titolo nasce da un'esternazione del tecnico del suono in studio e si riferisce alla pandemia che dal nulla ha sconvolto le nostre vite, sembra essere più vario rispetto ai precedenti, complice sicuramente l'entusiasmo nel ritrovarsi insieme in studio dopo i mesi di lockdown ed il conseguente maggior tempo da dedicare alle prove prima di registrare l'album. E se l'incipit di "Leo Flash' Return To The Underworld" è la classica e  massiccia prova di forza del trio con il suo incedere insistente che prende a piene mani dalla tradizione hard blues, la Mollestad si prende lo spazio per i suoi fraseggi virtuosistici e melodici nella seguente "All Flights Cancelled" ben coadiuvata dalla ritmica dei compagni di avventura che sa essere solida e fantasiosa a seconda delle circostanze. La title track rallenta i ritmi nel suo ipnotico incedere, quasi un processo contemplativo dove le pennate della chitarra e i colpi sui tom sembrano quasi sospesi nell'aria. "Gimbal" si muove sinuosa tra doom e stoner mentre la più jazzata "Magic Moshroom", scritta dalla Brekken, mostra alle volte la corda con un virtuosismo troppo esasperato che ricorda alcuni dischi fusion di un passato non propriamente recente. "The Art Of Being Jon Balkovitch" è un omaggio ad un amico della Mollestad che rende benissimo l'idea di reticolato tra jazz e rock che è diventato il loro marchio di fabbrica. Il finale è dedicato ad un'altra traccia sospesa, "Four Candles" che esalta le capacità del trio di saper portare il proprio suono in un'atmosfera più soffusa che forse potrebbero e dovrebbero sfruttare maggiormente in studio rispetto agli assalti all'arma bianca che invece infuocano i loro spettacoli live.
Magari ci andrei piano a definire il loro suono come un incrocio tra "la disinvolta spavalderia dei primi Black Sabbath, la densità e la ricerca del punto di non ritorno dei Led Zeppelin, l'urgenza di Jimi Hendrix ed il fervore incantatorio di John McLaughlin", ma è indubbio che la musica proposta dal trio resta di grande impatto e di notevole suggestione al netto di alcuni momenti dove il tecnicismo risulta un po' troppo fine a se stesso e rischia di appesantire eccessivamente la narrativa coinvolgente dei norvegesi.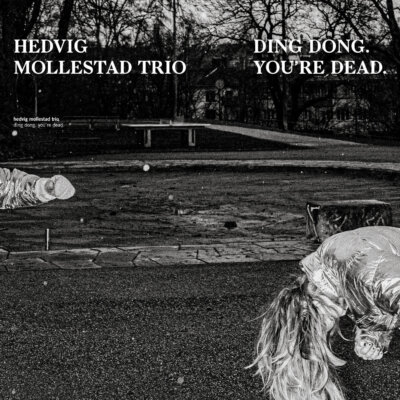 1. Leo Flash' Return To The Underworld  7:29
2. All Flights Cancelled   5:26
3. Ding Dong. You're Dead  7:08
4. Gimbal  5:32

5. Magic Moshroom  5:32
6. The Art Of Being Jon Balkovitch   4:42
7. Four Candles   5:31