I Modern Studies pubblicano il video di "The Failing Light"
Il brano è tratto dal nuovo EP Life Flows In Endless Song, nato a distanza durante il lockdown
Abbiamo già parlato in termini più che lusinghieri dei Modern Studies, il folk-rock pieno di riferimenti kosmische del quartetto britannico ci aveva convinto nel corso di quest'infausto 2020 con lo splendido The Weight Of The Sun. Life Flows In Endless è il titolo del loro nuovo EP, in uscita oggi su Fire Records. Ad inizio 2021 verrà pubblicato anche il seguito, un altro EP intitolato The Body Is A Tide.
Gli EP, spiega la band, sono nati durante il lockdown: "Siccome viviamo in posti diversi", dicono, "siamo abituati a lavorare a distanza, ma questo è stato qualcosa di nuovo. È stata una strana esperienza pubblicare l'album The Weight Of The Sun a maggio, proprio durante il picco della prima ondata della pandemia. Sicuramente ci è mancato andare in tour, e condividere canzoni, palchi e conversazioni con le persone."
Lavorando su vari discussioni e pensieri di quel periodo complicato, i Modern Studies hanno rielaborato quelle idee a distanza nel periodo tra la fine dell'estate e l'inizio dell'autunno. Gli EP sono stati registrati in parte nel Glad Café di Glasgow con Emily Scott e Joe Smilie a buttare giù insieme melodie di piano e idee ritmiche. Rob St John ha poi aggiunto le chitarre, i synth modulari e una traccia ambientale presa dalla lavorazione di un'export accidentale di ogni canzone di The Weight Of The Sun riprodotta contemporaneamente.
Inspirati da questo processo collaborativo, Rob ed Emily hanno iniziato a scrivere le melodie vocali e a collaborare sulla stesura dei testi, mentre Pete Harvey iniziava a mixare le nuove idee e registrare le linee di basso e il violoncello nel suo Pumpkinfield studio nel Perthshire. la band ha provato a scrollarsi di dosso la loro tipica modalità di scrittura a favore di qualcosa di ripetitivo, lento e pesante; come se la vita scorresse in una canzone senza fine. Hanno poi aggiunto percussioni, chitarre preparate, harmonium, xaphoon, gong, carillon e violini, strumenti che avevano nelle loro case.
I due EP sono come un album diviso in due parti ma in arrivo separatamente Mentre Life Flows In Endless Song mostra il suono delicato delle ultime uscite, il secondo EP The Body Is A Tide prova a trasportarci in terreni più oscuri e minacciosi per mostrarci una chiave di lettura diversa del loro catalogo musicale.
Ascolta e compra Life Flows In Endless Song a questo link, leggi la tracklist e guarda il video di "The Failing Light" qui sotto.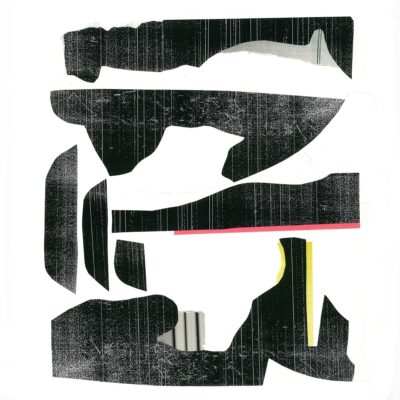 Life Flows In Endless Song EP
1. Endless Song
2. Slow, Then Sudden

3. The Failing Light