Il ritorno dei The Membranes
Un album live registrato in Italia nel 2017 e un video notturno che racconta una Manchester deserta in piena pandemia
Abbiamo parlato più di una volte dei The Membranes, gruppo formato agli albori degli anni '80 dal bassista John Robb. Rimasero attivi dal 1981 al 1989, incidendo 6 album ed una manciata di singoli ed EP. Il loro era un art-punk interessante e spigoloso, arguto e scazzato, ma non privo di una spiccata componente pop. La loro produzione fu varia e qualitativamente superiore alla media, ma riuscirono a catturare solo lo status di gruppo di culto e l'ammirazione di una piccola fetta di pubblico tra cui, fortunatamente, c'erano anche alcuni personaggi di un certo rilievo per la storia del rock tra cui John Peel, Mark Stewart e Steve Albini, che produsse il loro penultimo album in studio Kiss Ass… Godhead! del 1988. Recentemente la Cherry Red ha raccolto tutto il materiale inciso dalla band nei suoi primi anni di attività in uno splendido cofanetto formato da 5 CD ed intitolato Everyone's Going Triple Bad Acid, Yeah! (The Complete Membranes 1980 – 1993). Dopo lo scioglimento del gruppo, Robb si dedicò quasi esclusivamente al mestiere di giornalista, sia televisivo per la BBC sia come autore di libri, pubblicando, tra le altre cose, anche una splendida retrospettiva sul periodo punk intitolata Punk Rock: An Oral History, fino al 2010 quando ha deciso di riformare la band.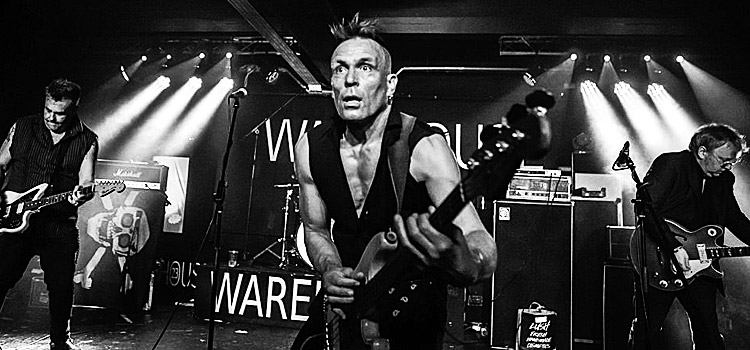 Il silenzio discografico di Robb e compagni è stato interrotto prepotentemente nel corso del 2015 con un album doppio intitolato Dark Matter/Dark Energy, un lavoro che ce li ha fatti ritrovare in forma strepitosa, riprendendo i suoni da loro sciorinati e sintetizzati negli anni '80 ma attualizzandoli dinamicamente ai giorni nostri e aumentandone ancora, se possibile, l'energia ed il groove. Dopo 4 anni di silenzio, la band è tornata nel 2019 con un nuovo lavoro intitolato What Nature Gives…Nature Takes Away. Il nuovo album contiene 18 canzoni divise in 2 album, ogni facciata è riferita ad una stagione diversa dell'anno, ed è composta da canzoni che esplorano il dualismo presente in natura. Un lavoro diversificato con canzoni che variano dal dark, ad un cinematico post-punk, esplorando sesso e morte. Nonostante tutto stavolta il lavoro di Robb e compagni non ci è sembrato così convincente come l'album precedente.
In piena pandemia la band torna pubblicando un nuovo video "The City Is An Animal (Nature Is Its Slave)" girato di notte quasi di nascosto in una Manchester buia e deserta causa lockdown. Guarda il video qui sotto. Non contenti, domenica prossima 17 maggio pubblicheranno The Italian Job, 7 brani registrati mentre erano in tournée in Italia nel 1987. Sembra che le registrazioni sembravano perse, ma i nastri sono stati trovati alcune settimane fa e rimasterizzati. Ci sono 2 brani inediti e, a sentire loro, suonano "potenti e crudi". L'album sarà disponibile sul loro sito Bandcamp.