The Long Goodbye  prende il nome dal romanzo di Raymond Chandler e verrà pubblicato dalla Cherry Red
L'album è stato registrato interamente in Danimarca.
Che storia incredibile quella dei Pere Ubu. Nati a Cleveland in piena crisi economica, David Thomas e compagni presero il nome dalla pièce teatrale "Ubu Roi" dello scrittore francese Alfred Jarry e convertirono il gusto della satira, l'amore per il grottesco, l'anarchia e la sfrenata verbosità dell'opera in un post-punk che di fatto con le sue nevrosi urbane ed indistriali adrà a creare di fatto la new wave. Chi meglio di un personaggio come David Thomas poteva portare in musica il Teatro dell'Assurdo di Jarry? Critico musicale e frontman della band proto-punk Rocket From The Tombs, amava nascondersi dietro al nome di Crocus Behemoth, prima di creare insieme al chitarrista degli stessi Tombs, Peter Laughner (morto prematuramente nel 1977 a soli 24 devastato da una pancreatite dovuta dall'abuso di alcool e stupefacenti), la sua nuova creatura. In una recente intervista Thomas lo aveva già annunciato: "Il prossimo album si chiamerà The Long Goodbye e sarà la conclusione dell'unica storia che racconto da quarant'anni a questa parte. Sarà la scena finale del mio film sonico. È Orson Welles che barcolla attraverso la sala giochi deserta nella luce del mattino". Detto, fatto.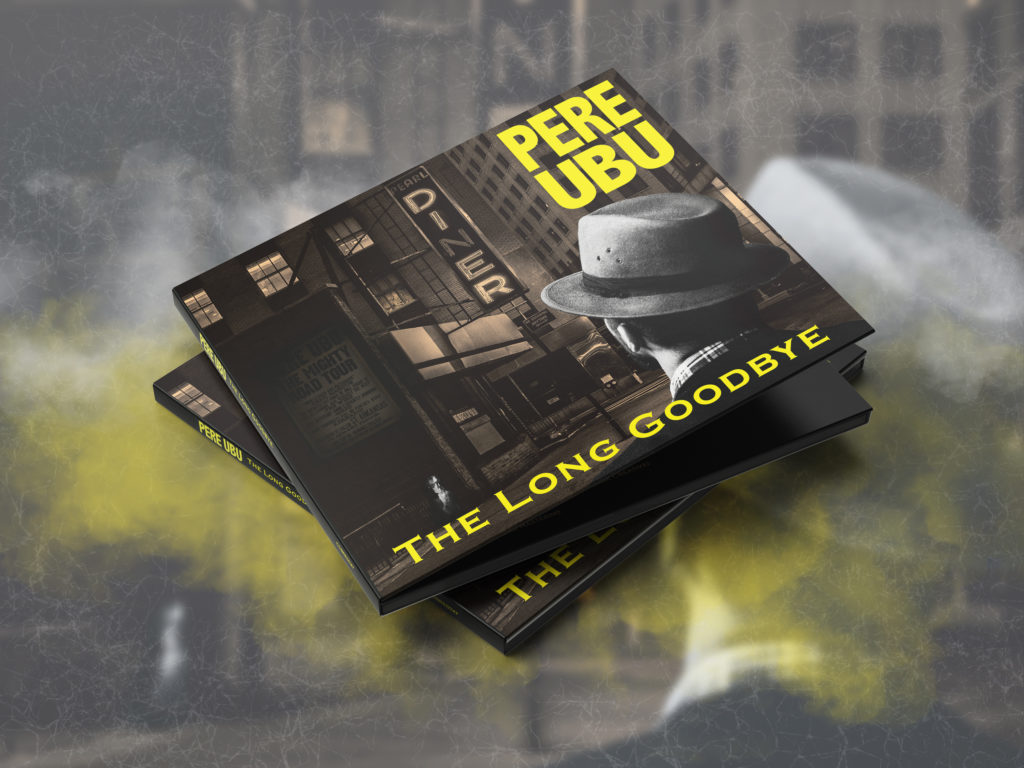 Il nuovo lavoro dei Pere Ubu si intitolerà The Long Goodbye, nome preso dal romanzo omonimo di Raymond Chandler, e verrà pubblicato dalla Cherry Red. L'album è già disponibile per il pre-order a questo link nelle due versioni LP (Limited Edition 100 copie) e doppio CD. La versione in Cd contiene un disco bonus, registrato dal vivo nel dicembre 2018 a Montreuil, Parigi. In quell'occasione l'ex componente del gruppo Chris Cutler si unì sul palco a David Thomas, Gagarin e Keith Moliné. La setlist include oltre all'intero nuovo album, anche il loro classico "Heart Of Darkness" ed una cover di Neil Young: "Running Dry".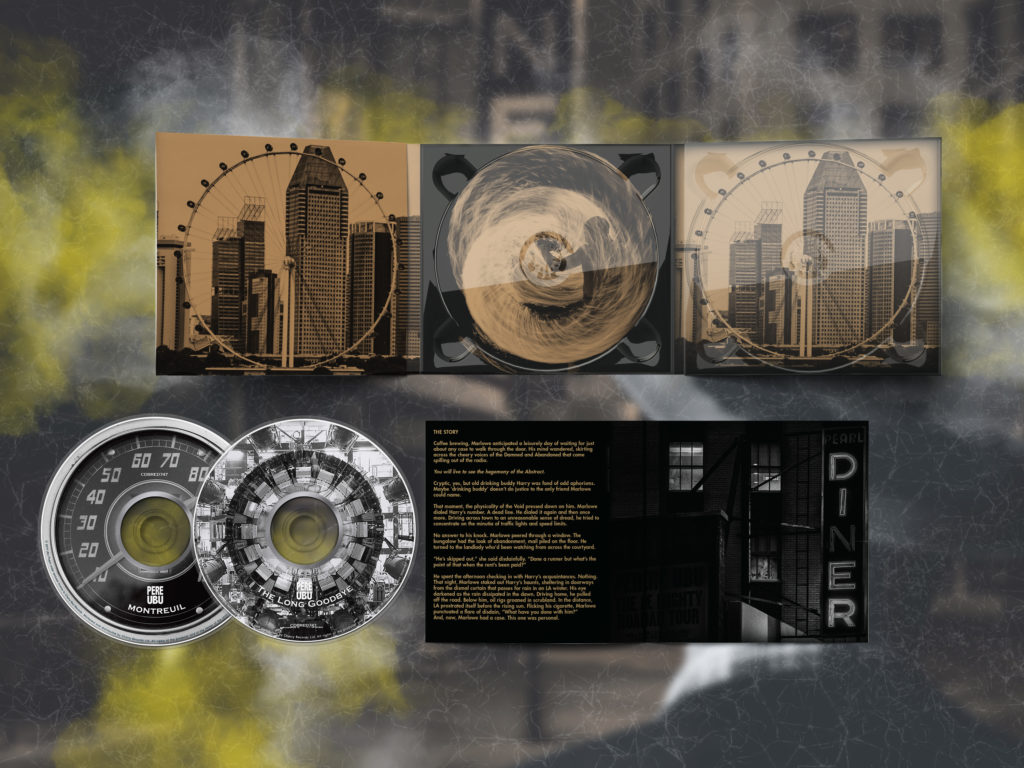 La line-up della band per quest'ultima prova in studio è composta, oltre allo stesso Thomas, da Keith Molinè (chitarra), Gagarin (synth), Robert Wheeler (theremin), Darryl Boon (clarinetto), Michele Temple (basso) e P.O. Jørgens (batteria e percussioni). Parlando della gestazione del nuovo disco David Thomas ha detto: "Ho ascoltato le radio pop commerciali senza interruzioni per mesi. Questo è quello che volevo riscrivere e re-immaginare. La musica pop non dovrebbe essere priva di significato o veridicità. Viviamo in città disperate e andiamo avanti a prescindere dalla puzza. Non capita spesso di trovare le risposte. Se mai. Ma qui la musica pop è come dovrebbe suonare." Leggi la tracklist del nuovo album qui sotto.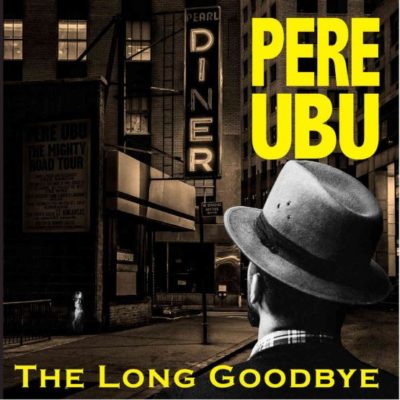 DISC ONE: THE LONG GOODBYE
1. What I Heard On The Pop Radio
2. Marlowe
3. Flicking Cigarettes At The Sun
4. Road Is A Preacher
5. Who Stole The Signpost?
6. The World (As We Can Know It)
7. Fortunate Son
8. The Road Ahead
9. Skidrow-On-Sea
10. Lovely Day
DISC TWO: MONTREUIL
1. Intro
2. Heart Of Darkness
3. Flicking Cigarettes At The Sun
4. Marlowe
5. What I Heard On The Pop Radio
6. Road Is A Preacher
7. Who Stole The Signpost?
8. The World (As We Can Know It)
9. Fortunate Son
10. The Road Ahead
11. Skidrow-On-Sea
12. Lovely Day
13. Road To Utah
14. Running Dry
15. Highwaterville