I Body Count, la metal band di Los Angeles capitanata dall'artista hip-hop e attore Ice-T, ha annunciato l'uscita di un nuovo album intitolato Bloodlust. Verrà pubblicato il 31 marzo dall'etichetta Century Media. Oggi la band ha condiviso il video della prima traccia estratta dall'album, "No Lives Matter." Guardalo qui sotto insieme alla copertina e alla tracklist completa del disco. Bloodlust include come ospiti Dave Mustaine (Megadeth), Randy Blythe (Lamb Of God), e Max Cavalera (Soulfly, Cavalera Conspiracy ed ex Sepultura) . All'interno del disco troviamo anche una cover medley di due brani degli Slayer: "Raining Blood" e "Postmortem". Il disco è stato registrato con il produttore Will Putney che aveva già lavorato al precedente Manslaughter del 2014, ed è disponibile per il pre-order a questo link.
"It's unfortunate that we even have to say 'Black Lives Matter.'" Ice-T dice all'inizio del video. "When you say 'Black Lives Matter' and then you say 'All Lives Matter,' that's like if I were to say 'Gay Lives Matter' and you say 'All Lives Matter,' or I say 'Women's Lives Matter' and you say 'All Lives Matter.' You're diluting what I'm saying. You're diluting the issue. The issue isn't about everybody."
Nel 1992 Ice-T aveva dovuto far eliminare dalla Warner Brothers Records la controversa canzone 'Cop Killer' da tutte le future copie dell'album d'esordio dei Body Count. La canzone era stata bersaglio di fortissime proteste da parte di molti politici e di parte dell'opinione pubblica, e Ice-T era stato accusato di incoraggiare la gente ad uccidere agenti di polizia. Il testo della canzone menziona il nome dell'allora capo della polizia di Los Angeles, Darryl Gates, e di Rodney King, un automobilista di colore fatto oggetto di un pestaggio a sangue da parte di agenti di polizia casualmente ripreso da un videoamatore. A seguito delle critiche ricevute, Ice-T asserì: "Io canto la canzone in prima persona interpretando la parte di un personaggio stufo della brutalità della polizia. Non ho mai ucciso nessun poliziotto. Mi sono sentito di farlo in molte occasioni. Ma non l'ho mai fatto. Se credete che io sia un "ammazza poliziotti", allora credete anche che David Bowie sia un astronauta" (il riferimento era alla nota canzone di Bowie "Space Oddity"). Ice-T annunciò che avrebbe distribuito gratuitamente il singolo 'Cop Killer' ai suoi concerti. Per ironia della sorte nel 1999, il rapper è entrato nel cast del famoso serial TV poliziesco Law and Order: SVU nei panni del Detective Odafin "Fin" Tutuola.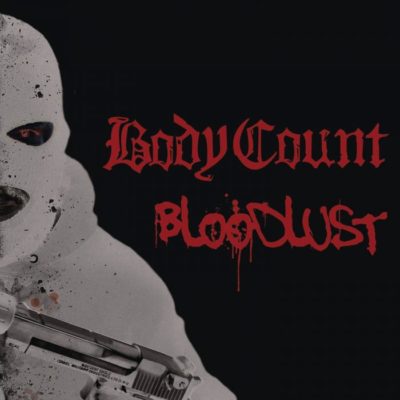 01. Civil War  (feat. Dave Mustaine)
02. The Ski Mask Way
03. This Is Why We Ride
04. All Love Is Lost  (feat. Max Cavalera)
05. Raining Blood / Postmortem  (Slayer medley)
06. God, Please Believe Me
07. Walk With Me…  (feat. Randy Blythe)
08. Here I Go Again
09. No Lives Matter
10. Bloodlust
11. Black Hoodie