La band di Trent Reznor parteciperà anche al Meltdown Festival londinese organizzato da Robert Smith.
Le date americane vedranno i The Jesus & Mary Chain come gruppo spalla.
I Nine Inch Nails hanno annunciato un tour ed un nuovo album. Il disco si intitola Bad Witch e verrà pubblicato il 22 giugno. Guarda la copertina e leggi la tracklist qui sotto. Negli ultimi anni la band di Trent Reznor aveva pubblicato 2 EP, Not the Actual Events nel 2016 e Add Violence lo scorso anno.
Il tour è stato chiamato Cold and Black and Infinite e toccherà principalmente il Nord America, anche se ci sono alcune date in Europa. Le date nordamericane in programma da settembre a dicembre avranno i The Jesus and Mary Chain come band di supporto. I NIN suoneranno anche al Meltdown, un festival che si svolge al Southbank Centre di Londra che ha come direttore artistico Robert Smith dei Cure, insieme a band del calibro di My Bloody Valentine, Mogwai, Low, Death Cab For Cutie, Loop, The Soft Moon e molti altri. Guarda tutte le date qui sotto.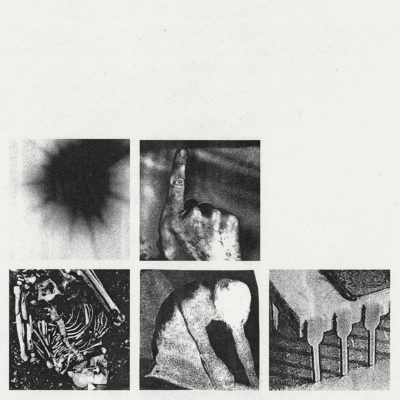 1. Shit Mirror
2. Ahead Of Ourselves
3. Play The Goddamned Part
4. God Break Down The Door
5. I'm Not From This World
6. Over And Out
NIN "Cold and Black and Infinite" Tour 2018
Giugno:
13 Las Vegas, NV – The Joint at Hard Rock Hotel & Casino
15 Las Vegas, NV – The Joint at Hard Rock Hotel & Casino
16 Las Vegas, NV – The Joint at Hard Rock Hotel & Casino
22 Londra – Meltdown Festival
24 Londra – Royal Albert Hall
25 Parigi – Olympia
27 Amsterdam – AFAS
29 St. Gallen, Svizzera – Open Air Fest
30 Praga – Aerodrome Festival
Luglio:
02 Berlino – Zitadelle
04 Roskilde, Danimarca – Roskilde Festival
06 Belfort , Francia – Eurokennes Festival
08 Werchter, Belgio – Rock Werchter Festival
09 Montreux, Svizzera – Montreux Jazz Festival
12 Lisbona – NOS Alive Festival
14 Madrid – Mad Cool Festival
Agosto:
14 Bangkok – Moonstar Studio
17 Tokyo – Sonic Mania Festival
19 Osaka – Summer Sonic Festival
Settembre:
13 Phoenix, AZ – Comerica Theatre ^
14 Phoenix, AZ – Comerica Theatre ^
18 Morrison, CO – Red Rocks ^
19 Morrison, CO – Red Rocks ^
22 San Antonio, TX – River City Rockfest
24 Memphis, TN – Orpheum Theater ^
26 Atlanta, GA – Fox Theatre ^
27 Atlanta, GA – Fox Theatre ^
29 Nashville, TN – Ascend Amphitheater ^
Ottobre:
09 Washington, DC – The Anthem ^
13 New York, NY – Radio City Music Hall ^
14 New York, NY – Radio City Music Hall ^
19 Boston, MA – Boch Center ^
20 Boston, MA – Boch Center ^
22 Detroit, MI – Fox Theater ^
23 Detroit, MI – Fox Theater ^
25 Chicago, IL – Aragon Ballroom ^
26 Chicago, IL – Aragon Ballroom ^
Novembre:
23 New Orleans, LA – Saenger Theatre ^
24 New Orleans, LA – Saenger Theatre ^
27 Irving, TX – The Pavilion at Toyota Music Factory ^
28 Irving, TX – The Pavilion at Toyota Music Factory ^
Dicembre:
03 San Francisco, CA – Bill Graham Civic Auditorium ^
12-07 Los Angeles, CA – Palladium ^
12-08 Los Angeles, CA – Palladium ^
12-11 Los Angeles, CA – Palladium ^
12-12 Los Angeles, CA – Palladium ^
^: gruppo spalla The Jesus & Mary Chain