L'album uscirà l'8 settembre ed è stato registrato tra Hudson Valley, Los Angeles, Parigi, e Berlino
The National sono tornati. Il loro settimo album in studio si intitola Sleep Well Beast e verrà pubblicato l'8 settembre dalla 4AD. L'ultimo album della band è stato Trouble Will Find Me uscito nel 2013, se non contiamo A Lot of Sorrow, un album uscito due anni fa in collaboratzione con l'artista islandese Ragnar Kjartansson. L'annuncio ufficiale è arrrivato dopo Dopo la condivisione di un paio di misteriosi teaser contenenti anticipazioni di nuova musica e frasi criptiche, prassi ormai tanto consolidata quanto francamente stucchevole.
Il disco è stato registrato al Long Pond studio di Aaron Dessner a Hudson Valley, New York, e in altre locations come Los Angeles, Parigi, e Berlino. Aaron Dessner ha anche prodotto l'album con l'aiuto dei sodali Matt Berninger e Bryce Dessner. La band ha appena condiviso il video (diretto da Casey Reas) del primo singolo estratto: "The System Only Dreams in Total Darkness". Guardalo qui sotto insieme alla copertina e alla tracklist.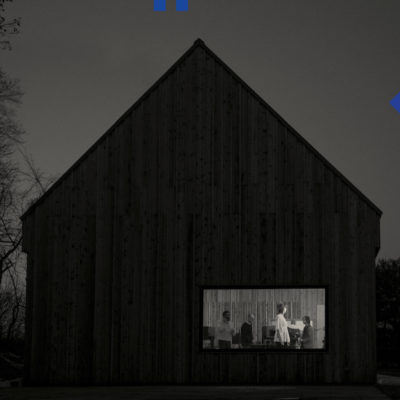 01. Nobody Else Will Be There
02. Day I Die
03. Walk It Back
04. The System Only Dreams in Total Darkness
05. Born to Beg
06. Turtleneck
07. Empire Line
08. I'll Still Destroy You
09. Guilty Party
10. Carin at the Liquor Store
11. Dark Side of the Gym
12. Sleep Well Beast