Fedeli alla loro lunga tradizione di creare progetti basati su temi narrativi, i The Residents annunciano l'uscita del loro nuovo album intitolato 'The Ghost of Hope', un disco storicamente molto preciso, basato sui relitti dei vecchi treni americani risalenti al 19° secolo. Il disco verrà pubblicato dalla Cherry Red il 24 marzo e può essere preordinato a questo link.
Avvolti da sempre nell'anonimato, i The Residents hanno, sin dal 1972, tracciato un percorso estremamente personale fino al limiti estremi dell'intrattenimento musicale e visuale. Come si sa, i membri del gruppo non hanno mai mostrato la loro vera identità al pubblico, ed è dunque possibile che nel corso degli anni si siano avvicendati numerosi musicisti nelle vesti dei quattro componenti della formazione. Fedeli ad una propria rigida etica "alternativa", si sono sempre autoesclusi dai circuiti di musica commerciale continuando la loro strada fatta di pop contorto e sghembo, tributi sonici e registrazioni misteriose, progetti di film e installazioni che coprono cinque decenni. The Residents rimangono senza ombra di dubbio uno dei gruppi più interessanti e importanti nella storia della musica.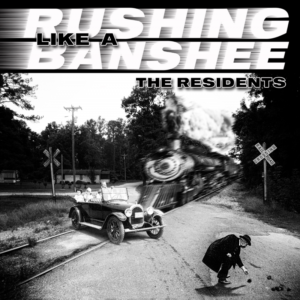 Dopo aver scoperto una serie di vecchi articoli di giornale riguardanti alcuni incidenti ferroviari avvenuti tra la fine del 19° e l'inizio del 20° secolo e ispirati dal raffinato linguaggio dell'epoca, la band ha messo in pratica la sua estetica dell'oscurità mettendo a confronto l'eloquenza del linguaggio con l'orrore delle tragedie.  Ha collaborato alla registrazione Eric Drew Feldman, tastierista che ha suonato con moltissimi artisti tra cui Captain Beefheart, Pere Ubu, PJ Harvey, Pixies e gli stessi Residents. Usando le tecniche più disparate, musica suonata, effetti sonori e testi presi dai giornali dell'epoca, 'The Ghost of Hope' si propone di ricreare alcuni di quei terribili incidenti del passato. C'è dunque da aspettarsi anche un supporto multimediale ad ampio raggio per questo nuovo disco proposto da uno dei veri gruppi di avanguardia della musica contemporanea. Guarda la copertina e leggi la tracklist completa qui sotto.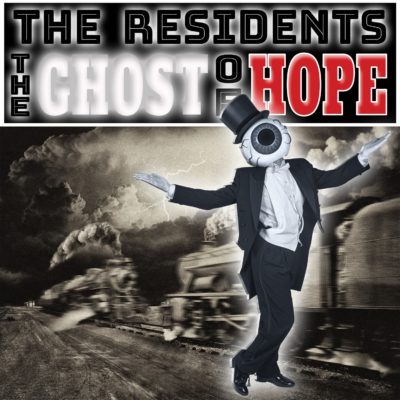 1. Horrors Of The Night
2. The Crash At Crush
3. Death Harvest
4. Shroud Of Flames
5. The Great Circus Train Wreck Of 1918
6. Train Vs Elephant
7. Killed At a Crossing