Verso la fine del 2015, era arrivata la notizia che alcuni membri dei Midlake, Grandaddy, Band of Horses, Franz Ferdinand, e Travis avevano formato un nuovo supergruppo ed erano al lavoro per incidere un album sotto il nome "Banquet". Dopo più di un anno è stato dato l'annuncio che la Dualtone/Bella Union pubblicherà il 28 aprile l'album di esordio della band, che nel frattempo ha abbreviato il nome in BNQT.
Il gruppo è stato formato da Eric Pulido, chitarrista/cantante dei Midlake, che ha riunito intorno a se i sodali nella band texana McKenzie Smith (batteria), Joey McClellan (chitarra), e Jesse Chandler (tastiere) insieme a ben altri quattro cantanti: Ben Bridwell dei Band of Horses, Alex Kapranos dei Franz Ferdinand, Jason Lytle dei Grandaddy, e Fran Healy dei Travis (che hanno scritto ed interpretato 2 brani a testa).
L'album si intitolerà Volume 1. Leggi qui sotto la tracklist e ascolta il primo estratto "Restart".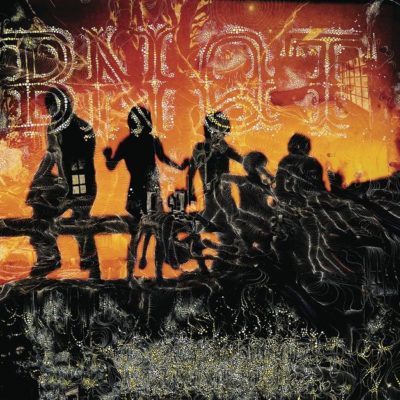 01. Restart
02. Unlikely Force
03. 100 Million Miles
04. Mind Of A Man
05. Hey Banana
06. Real Love
07. Failing at Feeling
08. L.A. On My Mind
09. Tara
10. Fighting The World