La compositrice Colleen ha condiviso un nuovo brano ispirato dal cielo di Barcellona
"Gazing at Taurus – Santa Eulalia" farà parte di The Tunnel And The Clearing, l'album che verrà pubblicato il 21 maggio
Cècile Schott AKA Colleen è una musicista e polistrumentista francese. Usa di solito vari strumenti classici come il violoncello, la viola da gamba, spinetta, clarinetto, chitarra classica, arpa, ma fin dall'inizio della sua carriera si è sempre dimostrata estremamente attenta ai software e ai campionamenti in generale mutando nel corso degli anni lentamente pelle, partendo sempre dalla sua base di musica neo-classica per viaggiare nello spazio e nel tempo della musica. Incursioni folk e etniche, tessiture minimaliste, dalla folktronica di The Golden Morning Breaks allo splendido classicismo di quella meraviglia senza tempo chiamata Les Ondes Silencieuses.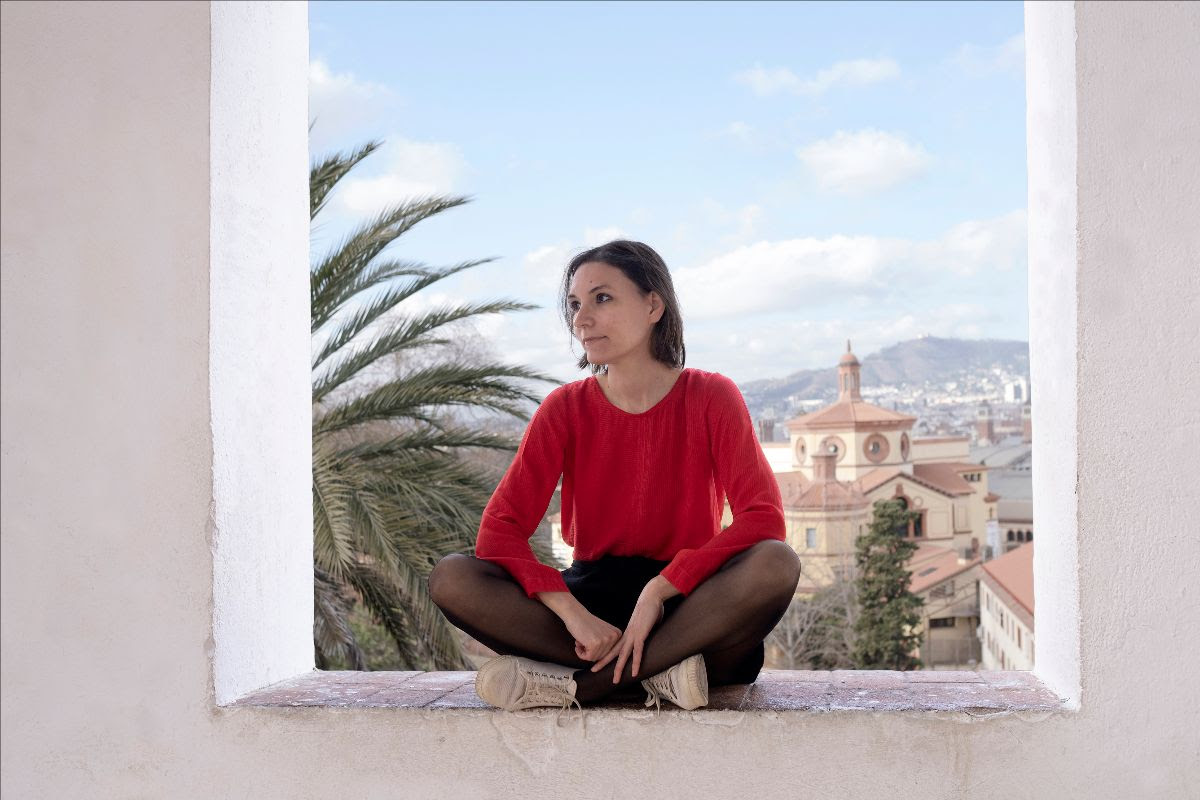 Passando dalla etichetta Leaf alla Thrill Jockey, Colleen ha trovato il modo di inserire più partiture elettroniche nei suoi componimenti, arrivando a sostituire completamente gli strumenti acustici a favore di una sorta di orchestra formata da controparti elettroniche. Pur cambiando pelle, Colleen è capace sempre di prenderci per mano e condurci nel suo mondo intimista ed onirico con grande maestria. Il percorso della compositrice francese continua con The Tunnel And The Clearing, il nuovo album che verrà pubblicato dalla Thrill Jockey il 21 Maggio 2021. In questo disco la Schott riesce a trasformare la sua vulnerabilità dovuta ad un periodo turbolento di cambiamento e crescita personale in una nuova consapevolezza, affinando la sua modalità di interfacciarsi con l'hardware in modo che possa il più possibile cantare e parlare attraverso le sue macchine. Colleen riesce a trasformare emozioni complesse in armonia, melodia, ritmo e suono, ricordando Arthur Russell nella sua forma più contemplativa, o la visione di pionieri dell'elettronica come Laurie Spiegel e Delia Derbyshire. Il primo estratto dal nuovo album, "Gazing at Taurus – Santa Eulalia", è stato ispirato dalla città di Barcellona, ed in particolare da suo Santo patrono. Colleen spiega così la scelta: "Durante una notte incredibilmente limpida mentre ero nella mia nuova casa, ho potuto trovare nel cielo la costellazione del Toro, osservando le spettacolari Pleiadi per la prima volta nella mia vita. L'anno successivo ho provato a ripetere l'esperienza, ma naturalmente le sensazioni sono state completamente differenti. Santa Eulalia è una statua che sta sulla guglia della cattedrale qui vicino. La vedevo ogni giorno dalla mia finestra e la salutavo alla fine della mia camminata giornaliera. Alla fine è diventata il simbolo personale della mia resilienza in questo anno tormentato."

Colleen ha iniziato a lavorare per The Tunnel And The Clearing nel 2018 ma la spossatezza dovuta a una malattia non diagnosticata in precedenza ha quasi fermato il suo lavoro. I mesi ed anni successivi di trattamento e adattamento alla fine l'hanno portata al trasferimento in una nuova casa e studio a Barcellona, seguito a stretto giro di posta dall'inizio del lockdown e dalla fine di una lunga e importante relazione.
L'impatto delle profonde riflessioni su queste esperienze negative accumulate in così breve tempo hanno portato la Schott e re-immaginare completamente le sue modalità compositive. Colleen ha trascorso mesi in un silenzio quasi completo oltre a comporre e riflettere sulla sua nuova prospettiva di vita attraverso la sua musica. Dice la Schott: "Mai prima d'ora avevo sentito così profondamente il potere che la musica possiede, attraverso l'armonia, la melodia, il ritmo e il suono stesso, di esprimere l'intera gamma delle emozioni umane". I sette pezzi che compongono l'album indagano la relazione complessa, a volte contraddittoria, tra eccitazione e paura, rabbia e comprensione, lotta e trionfo, tutti incentrati sulla ricostruzione di sé. Ascolta "Gazing at Taurus – Santa Eulalia" qui sotto, guarda la copertina e leggi la tracklist.
1. The Crossing
2. Revelation
3. Implosion-Explosion
4. The Tunnel And The Clearing
5. Gazing at Taurus – Santa Eulalia
6. Gazing at Taurus – Night Sky Rumba
7. Hidden In The Current