The Afghan Whigs tornano con un nuovo album intitolato In Spades, che verrà pubblicato dalla Sub Pop il 5 maggio. Il disco, trainato dal singolo "Demon In Profile," è l'atteso seguito di Do to the Beast uscito nel 2014. In Spades, scritto e prodotto dal leader della band Greg Dulli, è stato registrato a  New Orleans, Los Angeles, Memphis e Joshua Tree. Ascolta il singolo, guarda la copertina e leggi la tracklist qui sotto.
Il disco è un tentativo tanto urticante quanto ricco di soul, di unire gli istinti pop della band con il tema della seduzione che ha ispirato l'intero lavoro. Già dalla copertina che evoca spiriti inqueti, In Spades tenta di fare un incantesimo che possa permettere all'ascoltatore di scoprire le sue scure metafore e le sue immagini spettrali. "E' in qualche modo un disco pauroso," ha detto il frontman e autore dei Whigs' Greg Dulli, "E sono contento che non lo sia in maniera esplicita. Non è un vero concept album, ma da quando ho iniziato ad assemblarlo ho semplicemente provato a seguire un certo arco narrativo. L'ho concepito come un album sul ricordo in generale, e in particolare su come rapidamente la vita e i ricordi tendono a confondersi insieme."
La band a dicembre aveva suonato tutto Black Love per festeggiare il ventennale dell'album e per raccogliere fondi destinati al chitarrista della band Dave Rosser cui i medici hanno diagnosticato un cancro al colon.
In Spades è già disponibile per il preorder sul sito ufficiale dei The Afghan Whigs, su quello della Sub Pop, e da alcuni rivenditori indipendenti [puoi preordinare la tua copia qui]. I preorders vinilici riceveranno la "Loser Edition" in vinile 180 grammi color cioccolato bianco fino a fine scorte.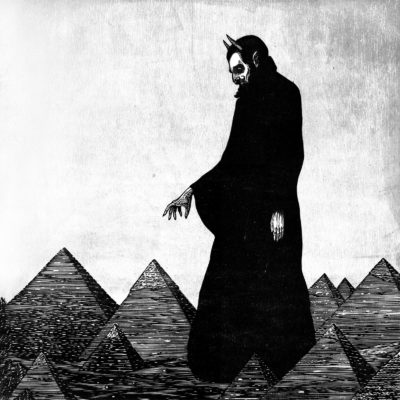 01. Birdland
02. Arabian Heights
03. Demon In Profile
04. Toy Automatic
05. Oriole
06. Copernicus
07. The Spell
08. Light As A Feather
09. I Got Lost
10. Into The Floor
The Afghan Whigs hanno anche annunciato le prime date Europee per supportare l'uscita di In Spades. La band suonerà in ben 14 nazioni (saranno in Italia per una sola data a Bologna il  3 giugno), tra cui spicca la partecipazione al Primavera Sound.  Ed Harcourt sarà il loro supporting act per tutto il tour europeo. Guarda le date complete qui sotto:
May 26 – Manchester, UK – Cathedral
May 27 – Glasgow, UK – ABC
May 28 – Dublin, IE – Academy
May 30 – London, UK – Koko
Jun. 01 – Barcelona, ES – Primavera Sound Festival
Jun. 03 – Bologna, IT – Zona Roveri
Jun. 04 – Zagreb, HR – Tvornica Kulture
Jun. 06 – Warsaw, PL – Palladium
Jun. 07 – Berlin, DE – Kesselhaus
Jun. 09 – Aarhus, DK – Northside Festival
Jun.10 – Oslo, NO – Vulkan
Jun.12 – Hamburg, DE – Gruenspan
Jun.13 – Frankfurt, DE – Batschkapp
Jun.14 – Antwerp, BE – Trix
Jun.15 – Brussels, BE – Ancienne Belgique
Aug. 04 – Vienna, AT – WUK
Aug. 05 – Prague, CZ – Lucerna Music Bar
Aug. 06 – Zurich, CH – Mascotte
Aug. 08 – Munich, DE – Backstage Halle
Aug. 09 – Amsterdam, NL – Paradiso