I Gorillaz hanno finalmente annunciato ufficialmente l'uscita del loro nuovo album dopo sei anni di silenzio. Il disco si intitola Humanz e verrà pubblicato il 28 aprile. Damon Albarn e Jamie Hewlett hanno collaborato con un cast di all-stars che include Grace Jones, Mavis Staples, Danny Brown, De La Soul, Pusha T, Kali Uchis, Kelela, Vince Staples, Jehnny Beth delle Savages, D.R.A.M., Popcaan, Jamie Principle, Kilo Kish, Anthony Hamilton, Peven Everett, e Zebra Katz. L'attore Ben Mendelsohn (Rogue One, Bloodline) interpreta la voce narrante negli interludi del disco. A gennaio, la band aveva interrotto il silenzio per dare un segno nel giorno dell'insediamento di Donald Trump, facendo uscire una nuova canzone dal contenuto politico intitolata "Hallelujah Money". Avevano anche annunciato il proprio festival chiamato Demon Dayz, che si svolgerà il 10 giugno nel parco divertimenti Dreamland di Margate, Kent, Inghilterra.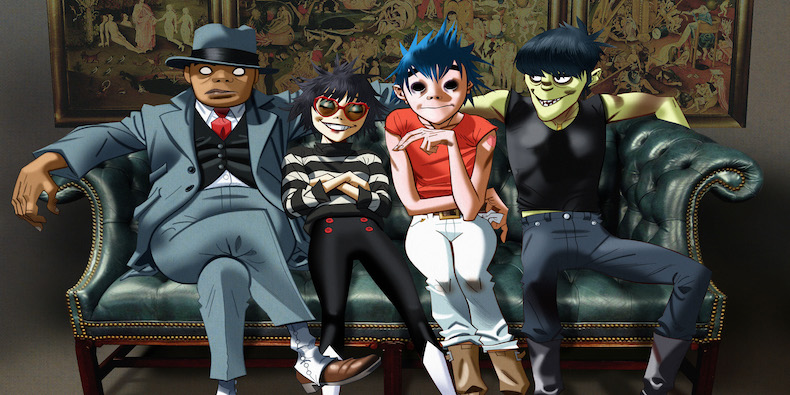 Damon Albarn e Jamie Hewlett hanno anche pubblicato la copertina e la tracklist di Humanz. Il CD è composto da 14 brani, mentre nella versione deluxe e in quella in doppio vinile ci sono 5 brani aggiuntivi. La Super Deluxe Vinyl Box Set avrà un disco per ognuna delle tracce con una versione alternate sul lato B, per un totale di ben 14 dischi ognuno di un colore diverso. I Gorillaz hanno anche pubblicato un cortometraggio di sei minuti intitolato "Saturnz Barz (Spirit House)," diretto dallo stesso Hewlett, dove si può ascoltare "Saturnz Barz" [ft. Popcaan], e i video di "Ascension" [ft. Vince Staples], "We Got the Power" [ft. Jehnny Beth dei Savages] e "Andromeda" [ft. D.R.A.M.].
L'album è stato registrato in giro per il mondo, Londra, Parigi, New York, Chicago, e in Jamaica ed è stato prodotto dai Gorillaz, Anthony Khan "Twilite Tone of D /\ P", e Remi Kabaka. Oggi, venerdi 24 marzo, i Gorillaz saliranno sul palco di un luogo ancora segreto a Londra per suonare tutto il nuovo disco, le informazioni sui biglietti sono a questo link.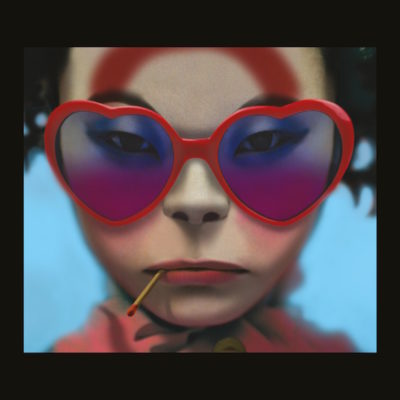 01. Ascension feat. Vince Staples
02. Strobelite feat. Peven Everett
03. Saturnz Barz feat. Popcaan
04. Momentz feat. De La Soul
05. Submission feat. Danny Brown and Kelela
06. Charger feat. Grace Jones
07. Andromeda feat. D.R.A.M.
08. Busted and Blue
09. Carnival feat. Anthony Hamilton
10. Let Me Out feat. Mavis Staples and Pusha T
11. Sex Murder Party feat. Jamie Principle and Zebra Katz
12. She's My Collar feat. Kali Uchis
13. Hallelujah Money feat. Benjamin Clementine
14. We Got The Power feat. Jehnny Beth
Deluxe edition bonus tracks:
15. The Apprentice feat. Rag'n' Bone Man, Zebra Katz, and RAY BLK
16. Halfway To The Halfway House feat. Peven Everett
17. Out Of Body feat. Kilo Kish, Zebra Katz, and Imani Vonshà
18. Ticker Tape feat. Carly Simon and Kali Uchis
19. Circle Of Friendz feat. Brandon Markell Holmes