Justin Vernon aka Bon Iver ha presentato il suo nuovo album alla platea dell'Eaux Claires Music Festival nel Wisconsin, insieme ad Aaron Dessner dei The National. Bon Iver ha anche annunciato l'uscita del suo nuovo e attesissimo lavoro che arriva a ben cinque anni di distanza dal precedente album che portava il nome della sua band . L'album si intitolerà 22, A Million e verrà pubblicato dall'etichetta Jagjaguwar il 30 settembre. La tracklist è composta da titoli assolutamente folli e strampalati  come  "10 d E A T h b R E a s T ⊠ ⊠", o "666 ʇ". Leggila qui sotto.
Bon Iver ha anche condiviso delle versioni estese dei primi due estratti dell'album, "22 (OVER S∞∞N) [Bob Moose Extended Cab Version]" e "10 d E A T h b R E a s T ⊠ ⊠ (Extended Version)." Ascoltale qui sotto e guarda tutti i credits e la lista dei collaboratori di 22, A Million qui. Il musicologo e amico di lunga data di Vernon,  Trevor Hagen ha scritto un lungo saggio su Bon Iver ed il suo nuovo album; lo puoi leggere a questo link.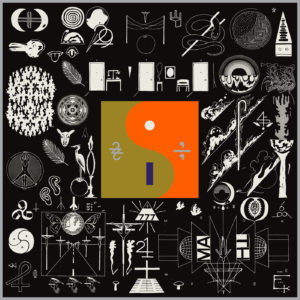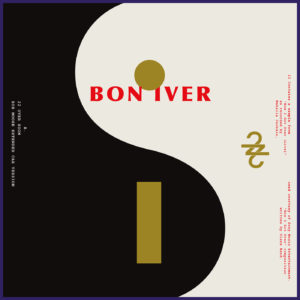 Vernon ha collaborato ultimamente sull'album Yeezus di Kayne West e sull'EP Enough Thunder di James Blake. Non contento aveva pubblicato altri due album nel 2013 con i suoi side projects Volcano Choir e The Shouting Matches.
22, A Millon:

01. 22 (OVER S∞∞N)
02. 10 d E A T h b R E a s T ⊠ ⊠
03. 715 – CRΣΣKS
04. 33 "GOD"
05. 29 #Strafford APTS
06. 666 ʇ
07. 21 M♢♢N WATER
08. 8 (circle)
09. ____45_____
10. 00000 Million