The Antlers pubblicano il video del nuovo singolo "Just One Sec"
Il brano farà parte di Green To Gold, l'album che verrà pubblicato il 26 marzo
Tornano le atmosfere oniriche dei The Antlers, la formazione di Brooklyn capitanata da Peter Silberman capace di tratteggiare e dipingere pesaggi sonori confessionali e di rara profondità sentimentale. Un'atmosfera rarefatta, malinconica e trascendente che mancava dal 2014, anno in cui uscì lo splendido Familiars. la band è recentemente tornata a condividere nuova musica dopo una pausa di sette anni, condividendo una manciata di singoli. Oggi hanno pubblicato "Just One Sec", un altro brano tratto dal loro prossimo album Green To Gold, che verrà pubblicato 26 marzo dalla ANTI-. Il nuovo bucolico video della canzone è stato creato in collaborazione con i registi Derrick Belcham ed Emily Terndrup e i ballerini contemporanei di fama mondiale Bobbi-Jene Smith e Or Schraiber. Guardalo qui sotto.
"Questa canzone parla della difficoltà di sfuggire dalla propria reputazione con qualcuno che conosci da molto tempo", ha detto il cantante e compositore Peter Silberman. "Il sentimento di" Just One Sec" è una sorta di esperimento per abbandonare temporaneamente una storia di coppia, offrire e ricevere un perdono momentaneo e sperimentare quella libertà. L'idea è nata da un ritiro di meditazione a cui ho partecipato un paio di anni fa e dalle istruzioni di tipo di meditazione che ho trovato particolarmente potente ".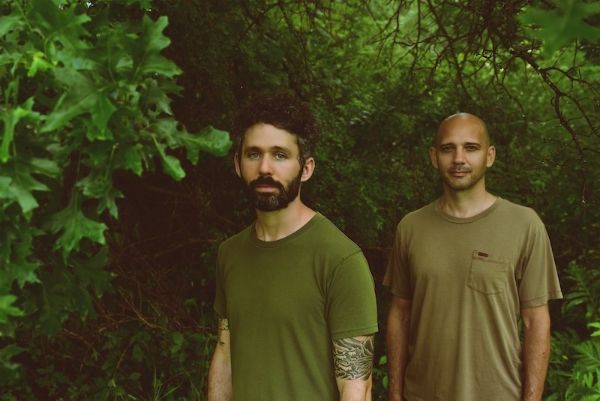 Concepito e scritto quasi interamente nelle ore mattutine, Green to Gold  contiene la musica più splendente e luminosa della band fino ad oggi. "Penso che questo sia il primo album che ho realizzato che non ha niente di strano", afferma il cantante e autore principale Peter Silberman. "Ho deciso di comporre la domenica mattina."
A differenza degli altri album degli Antlers, Silberman non si è sentito obbligato a trasformare un'esperienza umana in una mitologia tortuosa. Ha scelto un approccio più diretto: documentare due anni della sua vita, senza starci a  pensare troppo o tentare di oscurare l'argomento delle canzoni. "La maggior parte delle canzoni di Green To Gold provengono da conversazioni con i miei amici e il mio partner", afferma risoluto Silberman.
Forse la più grande differenza tra Green To Gold e il catalogo precedente a nome The Antlers è l'approdo a una sorta di tranquilla normalità dopo una serie di dischi piuttosto ansiosi.
"Ho sempre visto un po' di qualità Lynchiana in ogni album degli Antlers, ma penso che questo disco sia sentito e malinconico, come se fosse il nostro Una Storia Vera, forse l'unico film di Lynch che è completamente privo di inquietudine e paura", ha detto Silberman. "Ho pensato che sarebbe stato interessante questa volta vedere cosa sarebbe successo se avessimo escluso quella qualità inquietante anche dal nostro lavoro."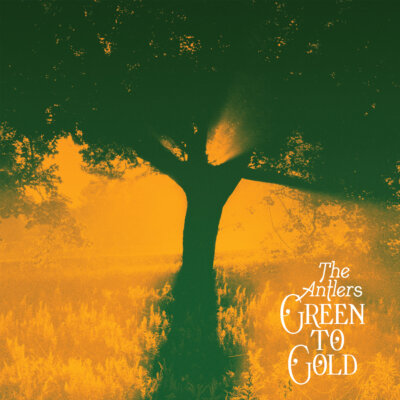 1. Strawflower
3. Solstice
4. Stubborn Man
5. Just One Sec
7. Volunteer
8. Green To Gold
9. Porchlight
10. Equinox