New album for Whitney Johnson under the Matchess moniker
"Sonescent" is a record that lets our minds drift to memory and meditation
Vipassana (which in the ancient Indian language pali means 'to see things in depth, as they really are') is one of India's oldest meditation techniques. It dates back more than 2500 years and is considered to be a kind of universal method to eradicate mental impurities and achieve total happiness through full mind liberation. A method of transforming ourselves through self-observation without any external conditioning, focusing on the deep interconnection between mind and body. It is not surprising that it was the ten days period of Noble Silence (a fundamental practice of Vipassana meditation) at the Dhamma Vaddhana Meditation Center, near Joshua Tree, that inspired an artist such as Whitney Johnson, who has always been attracted by spiritual strength and by searching for an alternative world to the real one. She is able of stimulating the hidden and darkest regions of the cerebral cortex, making her songs out of dense atmospheres, ghostly singing, and submerged beats, inviting us to embrace the unexpected.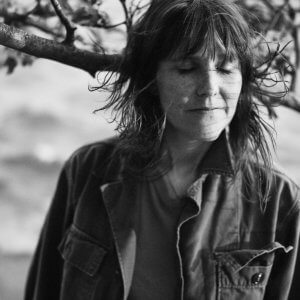 For more than a decade, Johnson has been ubiquitous on Chicago's underground music scene. Raised as a classical musician, she was soon attracted to punk and psychedelia, collaborating with a range of rock and psychedelic artists (Ryley Walker, Bitchin Bajas, Oozing Wound, Circuit Des Yeux) and being part of experimental bands (Verma, Simulation, Damiana). She has worked also with minimalists such as La Monte Young and Marian Zazeela, and in parallel with her music she has embarked on a path of academic and social engagement that has led her to run citizenship-literacy programmes, work with refugees, took a master's degree in cultural policy, international policy and immigration, and completed a PhD in sociology at the University of Chicago.
After the Seraphastra–Somnaphoria–Sacracorpa trilogy (released by Trouble In Mind from 2015 to 2018), her solo project called Matchess takes a quantum leap forward with Sonescent, this time released by Chicago-based label Drag City. This record's songs, as mentioned earlier, emerged when Johnson's meditation course led her to focus on hearing the sounds of her body: first, tinnitus, then breathing, the heartbeat, and another pulsing. These somewhat unknown sounds so involved her mind that she was able to process them into music, but the promise of silence during the meditation period meant that she could not immediately turn those songs into something so real that it could be recorded immediately. The process of album creation, therefore, had to go through a memory effort. Once the meditative period was over, Johnson had to recreate the various tracks she had in mind and then relocate them in a sort of silent space.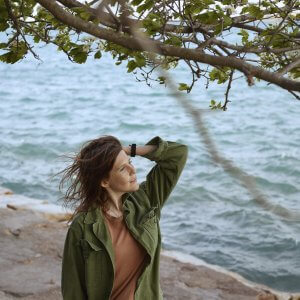 The record consists of two long tracks that explore the slow navigation of the mind within the body. The slow flow of keyboards and drones in "Almost Gone" stimulates meditation, getting us lost in images taken from the unconscious. The viola, which seems distant at first, almost imperceptible as if it were enveloped in a dense mist, grows increasingly larger until it emerges from the onirical space of synths and sine waves and fills the sound space, before returning to the fog, leaving us at the mercy of dreams and memories. The second side, consisting of "Through The Wall", repeats almost the same coordinates, but increasing the intensity of memory and melody, expanding the mind towards an almost magical universe coming from our innermost sensitivity. The melody played by the viola, now in the background, now more present like an backwash on the cliff, succeeds in bringing to the surface shreds of memories almost lost, stimulates the depth of listening, captivates and moves us. And if a part of the sound texture drags us forcefully towards the past, the other leads us to embrace the unknown, in a journey of deep connection between body and mind.
Whitney Johnson, in this new release under the Matchess name, strikes a deep chord with a visionary and beautiful record, in which dream and memory, mind and body unite in an endless flow of huge regenerating beauty.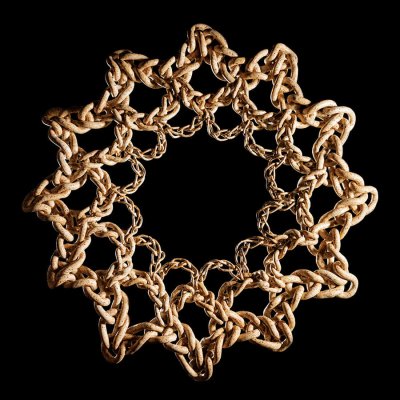 1. Almost Gone   18:00
2. Through The Wall   17:59