Un piccolo spazio per riscoprire grandi cose
Laura  Nyro è stata tanto talentuosa quanto sfortunata
In questi giorni dove non ci muoviamo da casa se non per le necessità imprescindibili e in cui si alternano preoccupazione e speranza per questo nemico silenzioso che sembra essere ovunque intorno a noi, abbiamo però una grande opportunità. Sono giorni difficili, ma che in qualche modo non vanno sprecati. Possiamo in qualche modo riprenderci quel tempo che spesso ci è stato negato dai ritmi a volte nevrotici della nostra quotidianità, ed avere la possibilità di riscoprire e riascoltare meraviglie che da tempo non accarezzano i nostri padiglioni auricolari. Non possiamo prevedere quanto durerà questa situazione, per quanto tempo saremo costretti ad agire prevalentemente all'interno delle mura domestiche, ma la speranza che questi giorni possano essere il meno possibile mi ha convinto a mettere gli episodi di questo Music Room in una semplice doppia cifra.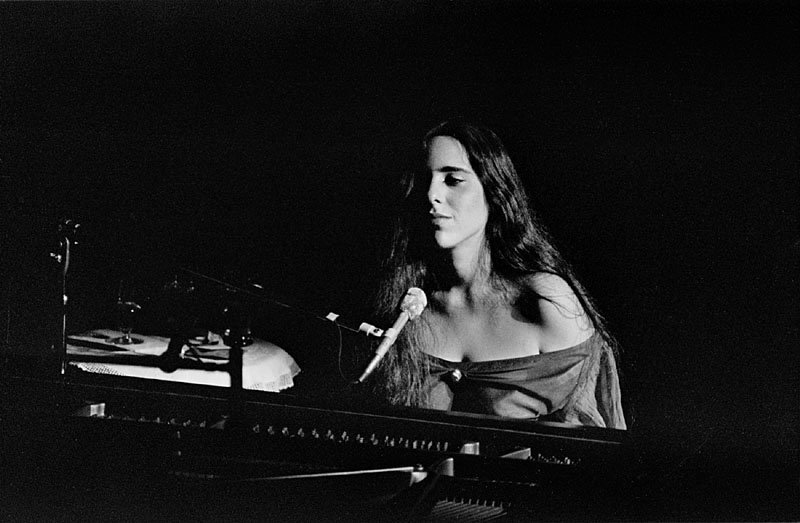 Laura Nigro, più conosciuta come Laura Nyro, è stata una compositrice e pianista tanto brava quanto schiva e sfortunata, Sangue misto e passionale nelle vene, un padre trombettista e arrangiatore di piano, una madre appassionata di opera lirica, la Nyro ha imparato direttamente nelle strade del Bronx i ritmi del jazz, del rhythm'n'blues e della musica Motown, riuscendo a rielaborarli in un personalissimo codice poetico. Ha preferito rimanere sempre lontana dai riflettori e dal successo, rifiutando molte interviste ed aborrendo le ingerenze delle etichette discografiche. Tuttavia le sue canzoni hanno fatto le fortune di altri artisti ed hanno influenzato, più o meno consapevolmente, generazioni di cantautrici americane e non (Joni Mitchell, Suzanne Vega, Rickie Lee Jones, Fiona Apple).
È stata una delle cantautrici più geniali, originali e influenti, ma non è mai riuscita come interprete ad arrivare al top delle charts. Paradossalmente, al contrario, ha fatto la fortuna di molti altri artisti con le sue canzoni: i Blood Sweat and Tears con "When I Die", The Fifth Dimension con "Wedding Bell Blues", "Stoned Soul Picnic" e "Sweet Blindness", Barbra Streisand con "Stoney End". Solo dopo la morte, avvenuta l'8 aprile 1997 per un cancro all'utero (lo stesso triste destino che era toccato alla madre), ha ottenuto i riconoscimenti che le spettavano. Nel 2012 è stata finalmente introdotta nella Rock'n'Roll Hall of Fame. Eli And The 13th Confession esce nel 1968 e mostra a tutti il talento della compositrice newyorkese. "Eli's Comin'" è uno dei vertici del disco ma naturalmente ha avuto il successo che meritava in classifica solo un anno dopo nell'interpretazione dei Three Dog Night.