Timeline del 2 Agosto
Timeline è un viaggio a ritroso nel tempo per rivivere cosa è accaduto oggi nella storia della musica
Ogni giorno ha una storia da raccontare: un compleanno, una scomparsa prematura o dolorosa, un aneddoto divertente, la pubblicazione di un disco. Timeline vi racconta quotidianamente (o quasi) tutti i retroscena della storia del rock.
Nasce a Evesham, Worcestershire, Nicola James "Jim" Capaldi (foto di copertina), batterista, compositore e cantante dei Traffic. Dopo la sua lunga carriera con la band psichedelica britannica con cui nel 1967 raggiunse il N°2 delle classifiche dei singoli in Gran Bretagna con "Hole In My Shoe", intraprese una fortunata carriera solista. Ha anche suonato con artisti del calibro di Jimi Hendrix, Eric Clapton, George Harrison, Alvin Lee e Cat Stevens. Capaldi morì a 60 anni il 28 gennaio 2005 a Londra per un cancro allo stomaco.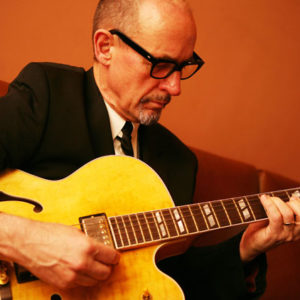 Nasce a Ystrad Mynach, Galles, Andy Fairweather Low, compositore, cantante e chitarrista degli Amen Corner, con cui nel 1969 conquistò la vetta della classifica dei singoli in Gran Bretagna grazie a "If Paradise Is Half As Nice". Ha lavorato come turnista con moltissimi grandi artisti come The Who, Bob Dylan, Roger Waters, Eric Clapton, George Harrison, Elton John, Jackson Browne, Bill Wyman, Sheryl Crow e Ringo Starr. Ha suonato anche nell'album Joe Satriani di Joe Satriani (1995) e in due dischi di Roger Waters: Radio K.A.O.S. (1987) e Amused to Death (1992). Appare in The Wall – Live in Berlin come membro della The Bleeding Hearts Band e ha suonato dal vivo con Roger Waters in diversi tour anche negli anni 2000.
Nasce in Gran Bretagna il primo Fan Club Ufficiale di Elvis Presley.
Nasce a Viroqua, Wisconsin, Bryan David "Butch" Vig, produttore di fama mondiale e batterista con i Garbage. Tra gli artisti prodotti da Vig ci sono Sonic Youth, The Smashing Pumpkins e i Nirvana di Nevermind.
Durante il Tour insieme a Clyde McPhatter, The Cadillacs, Edna McGriff, Otis Rush, Lee Andrews & The Hearts, Oscar & Oscar, The G-Clefs, Buddy Holly and The Crickets salgono sul palco dell'Howard Theater, a Washington, DC. Era il primo Tour importante per Holly che in quel momento aveva la sua "That'll Be The Day" al N°2 della classifiche americane dei singoli.
Nasce a Port of Spain, Trinidad and Tobago, Pete De Freitas, produttore e batterista dal 1979 di Echo And The Bunnymen. De Freitas morì durante un viaggio in moto da Liverpool a Londra il 14 Giugno 1989 a soli 27 anni.
Nasce a Liverpool, Lee Mavers, chitarrista e cantante dei The La's, band conosciuta per lo splendido album di esordio e per il singolo di successo "There She Goes", che paradossalmente arrivò fino al N°13 in Gran Bretagna non con la prima edizione del gennaio 1989, ma con la ristampa del 1990.
Il brano ha fatto anche parte della colonna sonora del famoso film Fever Pitch, tratto dall'omonimo libro scritto da Nick Hornby e tradotto in italia con il titolo di Febbre a 90°. Nel testo di "There She Goes" si troverebbero riferimenti all'eroina. Sembra che si parli di una donna, ma ad un'interpretazione più attenta ("There she goes again… racing through my brain… pulsing through my vein… no one else can heal my pain") la metafora della droga pare evidente, come peraltro riportato da molta parte della stampa britannica. Nel 1995 il bassista della band, John Power, ad una precisa domanda in proposito rispose: « Non lo so. La verità è che non voglio saperlo. Droga e follia vanno di pari passo. Le persone che conosci da una vita… sono fidate, poi non lo sono più. Non puoi riflettere, perché ti ammazza. » Nel libro del 2003 In Search of The La's: A Secret Liverpool di MW Macefield, però, l'ex chitarrista dei La's Paul Hemmings negò il riferimento.
Nasce a Nottingham, Alasdair "Al" Macaulay, batterista dei Tindersticks.
The Jimi Hendrix Experience salgono sul palco per la prima di cinque serate consecutive al Salvation Club di New York City. Durante quel periodo la scaletta tipica comprendeva tra le altre: "Foxy Lady", "Hey Joe", "The Wind Cries Mary", "Purple Haze" e "Burning Of The Midnight Amp".
Sid Vicious dei Sex Pistols viene multato di £125 da un tribunale londinese per essere stato trovato in possesso di un coltello durante il 100 Club Punk Festival.
I The Clash pubblicano il singolo "Bankrobber". La CBS non aveva voluto pubblicarlo perché ritenuto non abbastanza commerciale.  Il testo racconta della vita del padre del narratore, (il bankrobber del titolo, che "non ha mai fatto male a nessuno"), concentrandosi sul tema dell'alienazione di molti impieghi delle classi operaie. Il video (guardalo qui sotto), presenta i membri della band durante la registrazione del brano, intervallati da scene dei loro roadies Baker e Johnny Green mentre eseguono una finta rapina in una banca di Lewisham indossando bandane sul viso. Durante le riprese, Baker e Green furono fermati e interrogati dalla polizia, che pensava fosse una rapina reale. Il singolo arrivò al N°12 in Gran Bretagna.
I Beastie Boys raggiungono la vetta della classifica degli album in USA con il loro quinto album in studio: "Hello Nasty". Il loro terzo N°1 in classifica resterà in testa per tre settimane. La maggiore novità musicale del disco, al quale collaborarono per tre canzoni la cantante dei Cibo Matto, Miho Hatori ed il produttore giamaicano Lee "Scratch" Perry, fu l'abbondanza di suoni elettronici, frutto dell'interesse maturato da Adam Horovitz verso sintetizzatori, drum machine e sequencer. L'album è come al solito multigenere; l'hip hop old school di "The Move" fa da contrappeso al soul ed il jazz di "Picture This", mentre i suoni elettronici ed i campionamenti di "Intergalactic" e "Body Movin'" si accordano con le metriche delle parole, particolarmente incisive in "Three MC's and One DJ". Quest'ultimo brano è unico nella produzione discografica dei Beastie Boys, visto che non ci sono né strumenti musicali né tanto meno campionamenti, ma solo lo scratching di Mix Master Mike. Rispetto a prima, la figura del deejay non è più nascosta, ma anzi, con Michael Schwartz (Master Mike) acquista un ruolo di primo piano: dall'arrivo del nuovo dj, ogni spettacolo dei Beasties è preceduto da un suo monologo, dove vengono mescolati numerosi sample tratti dalle più note canzoni pop e hip hop degli ultimi decenni.