Nasce a Loughborough, Inghilterra, Viv Prince, batterista dei primi Pretty Things. Fu considerato uno dei primi veri istrioni per l'incredibile forza esplosiva che era solito esprimere sul palco. Il suo carattere estroverso ed incline al divertimento in qualche modo influenzerà anche il batterista degli Who, Keith Moon.
Nasce a Sheffield, Pete Thomas, batterista storico di Elvis Costello sia nel suo periodo con The Attractions, che nel periodo solista. Thomas ha anche lavorato con John Paul Jones, Los Lobos, Suzanne Vega, Neil Finn, Vonda Shepard, Sheryl Crow e molti altri.
Parte sul canale televisivo britannico ITV la prima edizione del programma Ready Steady GO! (nella foto di copertina Ray Davies dei Kinks). I presentatori erano Keith Fordyce e la diciannovenne Cathy McGowan. La prima puntata aveva come ospiti The Searchers, Jet Harris, Pat Boone, Billy Fury e Brian Poole and The Tremeloes. L'ultima puntata dello show fu il 23 dicembre 1966. Il programma all'inizio durava appena 30 minuti, ma vista la popolarità crescente, ben presto la durata fu portata a 50 minuti. Lo show registrato dal vivo, fu una vetrina fondamentale per tutti gli artisti più popolari del periodo come The Who, The Beatles, The Hollies, The Zombies, Dusty Springfield, The Supremes, The Temptations, Walker Brothers, The Kinks, Paul Butterfield Blues Band, The Rolling Stones, Donovan (che fu scoperto proprio da RSG!), the Fortunes, Helen Shapiro, Otis Redding, Freddie and the Dreamers, Bobby Vee, The Animals, Cilla Black, Marvin Gaye, Gene Pitney, The Beach Boys, Sandie Shaw, Burt Bacharach, Jerry Lee Lewis, The Small Faces, The Shirelles, James Brown & The Famous Flames, The Yardbirds, Them e molti altri.
The Rolling Stones salgono sul palco del New Elizabethan Ballroom a Belle Vue, Manchester. Due agenti di polizia persero conoscenza e altri vennero ricoverati con fratture multiple alle costole  dopo aver tentato di controllare a fatica oltre 3.000 fans scalmanati.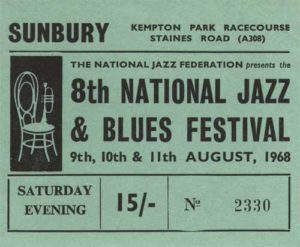 Inizia la tre giorni dell'8th National Jazz & Blues Festival, che si svolge all'Ippodromo di Kempton Park, a Sunbury On Thames. Sul palco si esibiscono: Deep Purple, Tyrannosaurus Rex, Ten Years After, The Nice, Ginger Baker, Traffic, John Mayall, Spencer Davis, Taste, Jerry Lee Lewis e Arthur Brown.
I Led Zeppelin salgono sul palco dell'Anaheim Convention Center a Anaheim, California. I Jethro Tull, che aprono il concerto degli Zeppelin, erano in quel momento in cima alla classifica britannica degli album con Stand Up, il loro secondo album.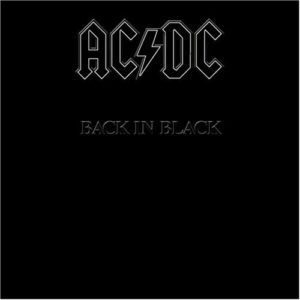 Gli AC/DC arrivano per la prima volta al N°1 della classifica degli album in Gran Bretagna con Back In Black. L'album fu il primo della band australiana ad essere registrato senza il cantante Bon Scott (morto il 19 febbraio 1980 a 33 anni), e fu dedicato a lui. Il disco ha venduto circa 50 milioni di copie in tutto il mondo, diventando il secondo nella classifica degli album più venduti di tutti i tempi.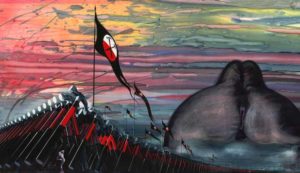 Dieci disegni originali creati dal fumettista britannico Gerald Scarfe per l'album dei Pink Floyd The Wall, vengono rubati dall'atrio dell'Earls Court, a Londra, durante una mostra.
Jerry Garcia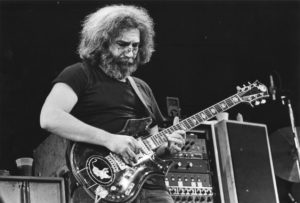 , chitarrista, cantante e fondatore dei The Grateful Dead, muore per un attacco cardiaco nel centro di riabilitazione dalle droghe Serenity Knolls a San Francisco. Aveva 53 anni. Garcia era ben noto per il consumo di droghe fin dagli anni sessanta: a quel periodo seguirono molti tentativi di smettere e altrettante ricadute. Garcia aveva creato nel 1969 anche i New Riders of the Purple Sage insieme a John Dawson ed altri membri dei Dead. Conosciuto per il suo caratteristico suono, fu inserito al 13° posto dalla rivista Rolling Stone nella classifica dei "100 Migliori Chitarristi di Tutti i Tempi".