1946 – Nasce a Omaha, Nebraska, George Allen "Buddy" Miles, batterista, cantante e compositore. Nonostante durante la sua carriera abbia lavorato anche con artisti come Wilson Pickett, Mike Bloomfield (insieme al quale aveva fondato i The Electric Flag) e Carlos Santana, il suo nome viene principalmente associato a quello di Jimi Hendrix, a fianco del quale suonò per un breve ma intenso periodo, dal 1969 fino al gennaio del 1970; partecipando all'album 'Band Of Gypsies'. Miles è morto il 26 febbraio del 2008, all'età di 60 anni, nella sua casa di Austin nel Texas, per complicazioni cardiache dopo una lunga malattia.
1946 – Nasce a Zanzibar, Farrokh Bulsara, meglio conosciuto con il nome di Freddie Mercury: cantante dei Queen. Mercury fu il fondatore della band nel 1970. È ricordato per il talento vocale e la sua esuberante personalità sul palco. Per i Queen fu autore di brani di successo quali "Bohemian Rhapsody", "Don't Stop Me Now", "It's a Hard Life", "Killer Queen", "Love of My Life", "Somebody to Love" e "We Are the Champions". Oltre all'attività con i Queen, negli anni ottanta intraprese la carriera solista con la pubblicazione di due album, 'Mr. Bad Guy' (1985) e 'Barcelona' (1988), quest'ultimo frutto della collaborazione con la cantante soprano spagnola Montserrat Caballé. Mercury morì di broncopolmonite il 24 novembre 1991 a 45 anni, appena un giorno dopo aver dichiarato pubblicamente di essere HIV positivo.
1947 – Nasce sull'Isola di Man, Melvyn Desmond "Mel" Collins. Sassofonista e flautista, è noto ai più per aver fatto parte dei King Crimson dal 1970 al 1972, e successivamente nella nuova incarnazione della band di Robert Fripp, successiva alla reunion del 2013. Collins ha suonato non solo il sax su "Miss You" degli Stones ma anche con moltissimi altri artisti, tra cui: Camel, Alan Parsons Project, 10cc, Clannad, Eric Clapton, Bad Company, Dire Straits, Bryan Ferry, Lucio Battisti, Roger Waters, Gerry Rafferty, Tears For Fears e molti altri.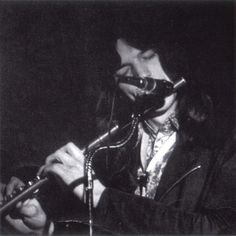 1963 – I Rolling Stones iniziano il loro quarto tour in Gran Bretagna dallo storico Astoria Theatre di Charing Cross Road, a Londra. Il tour consisteva in 32 date. Tre band suonavano prima degli Stones: Mike Berry and the Innocents, The Mojos e Simon Scott and the Leroy's.
1964 – The Animals arrivano in vetta alla classifica americana dei singoli con "House Of The Rising Sun". Ci resteranno per tre settimane. La versione degli Animals di questo folk traditional durava quattro minuti, l'etichetta della band decise quindi di stampare sull'etichetta del singolo la durata di 2:58, in quanto all'epoca una canzone di quattro minuti era considerata troppo lunga per essere trasmessa dalle radio…
[display_video youtube="hRXb7K7k7bQ"]
1968 – Durante la loro prima visita in Gran Bretagna, The Doors suonano "Hello I Love You" live nello show televisivo 

Top Of The Pops

.
1968 – Nasce a Portland, Oregon, Bradley J. "Brad" Wilk, batterista dei Rage Against The Machine. Wilk ha fatto parte anche degli Audioslave dal 2001 al 2007, prima della riunione dei RATM nel 2008. Ha suonato la batteria anche in

'13'

, l'album della reunion dei Black Sabbath pubblicato nel 2013.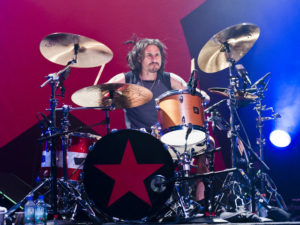 1970 – Janis Joplin entra in studio per registrare "Me and Bobby McGee", canzone scritta da Kris Kristofferson e Fred Foster. La Joplin arrivò in vetta alla classifica americana dei singoli solo dopo la sua morte, nel 1971. "Me and Bobby Mc Gee" fu il secondo singolo postumo N°1 in USA dopo "(Sittin' On) The Dock of the Bay" di Otis Redding.
[display_video youtube="sfjon-ZTqzU"]
1976 – Gary Rossington, chitarrista dei Lynyrd Skynyrd rimane seriamente ferito in un incidente automobilistico causato dall'assunzione di droga ed alcol.  Rossington mandò la sua Ford Torino nuova di zecca contro una quercia. La disavventura trovò posto nel testo della canzone "That Smell":  "Whiskey bottles and brand new cars, oak tree you're in my way. There's too much coke and too much smoke." Rossington fu uno dei pochi a salvarsi dal terribile incidente aereo del 1977 in cui morirono il cantante Ronnie Van Zant, il chitarrista e cantante Steve Gaines e sua sorella, la corista Cassie Gaines, oltre al pilota e co-pilota del veivolo. Gary rimase gravemente ferito e rischiò l'amputazione del braccio, però poi fortunatamente dopo mesi di terapia riuscì ad usare di nuovo correttamente il braccio.
2006 – Gli Arctic Monkeys vincono il prestigioso premio UK Mercury Prize grazie all'album

'Whatever People Say I Am, That's What I'm Not.'

L'album di della band di Sheffield, detiene il record del maggior numero di copie vendute per un album di debutto, con 364.000 copie vendute solo nella prima settimana,

 

superando così dopo 12 anni il record che apparteneva a  'Definitely Maybe' degli Oasis.
[display_video youtube="axN9LsAxjVA"]