1944 – Nasce a Morongo Valley, California, Gene Parsons. Meglio conosciuto per essere stato il batterista e cantante dei The Byrds dal 1968 al 1972, Parsons ha anche suonato il banjo e lavorato con The Flying Burrito Brothers e Parsons Green. Inoltre ha inventato insieme a Clarence White il B-Bender, accessorio per chitarra conosciuto anche con il nome di StringBender.
[display_video vimeo="56350415″]
1960 – Nasce a Seattle, Washington, Kim Thayil, chitarrista dei Soundgarden. Thayil incontrò Hiro Yamamoto alla Rich East High School; dopo il diploma i due si trasferirono alla University of Washington, dove Thayil studiò filosofia. Nel 1984, fondarono i Soundgarden insieme al loro coinquilino Chris Cornell. I Soundgarden fu la prima band grunge a firmare per una major, la A&M Records. È stato giudicato dalla rivista Rolling Stone come 100° miglior chitarrista di tutti i tempi.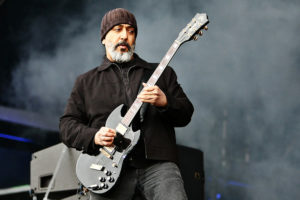 1962 – Inizia la prima vera session dei The Beatles negli storici Abbey Road Studios. George Martin non era rimasto soddisfatto della precedente session dei 6 giugno, per cui convocò i quattro di nuovo in studio. I Fab Four registrarono in totale sei canzoni, tra le quali "Love Me Do" e "Please Please Me".
1969 – Nel cinema The Classic a Londra, viene proiettata la prima del film 'Easy Rider' con Jack Nicholson, Peter Fonda e Dennis Hopper. La colonna sonora del film vedeva la presenza di The Band, The Jimi Hendrix Experience e Steppenwolf.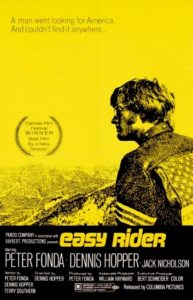 1976 – I Sex Pistols appaiono per la prima volta in televisione nel programma 

'So It Goes'

, registrato negli studi di Manchester dell'emittente britannica Granada Televison (ora ITV Granada).
[display_video youtube="rrjcsMidMNY"]
1986 – Subito dopo aver riavuto la patente dopo una sospensione di cinque anni, Gregg Allman, cantante, tastierista e chitarrista famoso per aver fondato la Allman Brothers Band insieme al fratello Duane, viene arrestato in Florida per guida in stato di ebrezza…
2007, The Police suonano la prima data britannica del loro Reunion Tour alla National Indoor Arena di Birmingham.