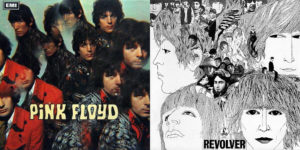 1967 – Nasce a New Yourk, Adam Yauch meglio conosciuto come MCA. Membro fondatore dei Beastie Boys, con i quali raggiunse nel 1987 il N°1 delle classifiche USA degli album con 'Licence To Ill', uno dei quattro N°1 della band. Yauch morì per un tumore alla parotide il 4 maggio 2012. Aveva 47 anni.
1975 – La batterista Sandy West e la chitarrista Joan Jett formano, per iniziativa del produttore Kim Fowley, la prima band in assoluto di hard rock tutta al femminile: The Runaways. Il gruppo pubblicò quattro album in studio e uno live prima di sciogliersi nel 1979. Tra le loro canzoni più famose: 'Cherry Bomb', 'Queens of Noise' ed una cover di 'Rock n Roll' dei The Velvet Underground.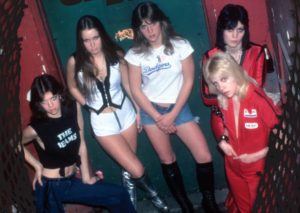 1978 – The Rolling Stones arrivano in vetta alla classifica dei singoli in USA con 'Miss You',il loro ottavo N°1 negli Sates. Il brano, che non arrivò oltre il N°3 in Gran Bretagna, fu composto da Mick Jagger dopo una jam session con il tastierista Billy Preston durante la prove per un imminente tour nei club.
1992 –

Jeff Porcaro

, batterista dei Toto, cade improvvisamente a terra mentre sta spruzzando un potente pesticida nel giardino di casa sua a Hidden Hills, Los Angeles. Immediatamente trasportato in ospedale, fu dichiarato morto subito dopo. Il batterista morì a causa di un infarto, dovuto all'indurimento delle arterie, causato dall'uso di cocaina (nonostante fosse pulito da anni), e dal fatto che fosse un accanito fumatore. Jeff Porcaro ha collaborato con una quantità enorme di artisti, tra cui: Elton John, Paul McCartney, Michael Jackson, Roger Waters, David Gilmour, Dire Straits, Michael McDonald, Bruce Springsteen, Tommy Bolin, Madonna, Paul Young, Bee Gees, Christopher Cross, George Benson, Al Jarreau, Earth, Wind & Fire, Donald Fagen, Celine Dion, Eric Clapton, Cher, Ray Parker Jr., e molti altri. Il suo stile lo portò a spaziare in diversi generi musicali dal rock, pop, r&b al jazz. L'uso particolare di Hi-Hat, ghost-notes ed il gusto musicale gli valsero il nome di "Mister Shuffle".