1943 – Nasce a Troy, New York, Richard Bernard "Dick" Halligan famoso per esser stato il trombonista dei Blood, Sweat & Tears nel primo album 'Child Is Father to the Man'. Quando Al Kooper abbandonò la band, Halligan cominciò a suonare altri strumenti come il pianoforte, l'organo e il flauto. È tuttora in attività come compositore di jazz e musiche da camera.
1945 – Nasce a Middleton, Lancashire, 

Chris Copping

, bassista e tastierista dei Procol Harum dal 1969 al 1977.
1958 – Nasce a Grangemouth, Scozia, Elizabeth Fraser, cantante e anima dei Cocteau Twins, storico gruppo musicale fondato nel 1981. Dopo lo scioglimento dei Cocteau Twins nel 1998, la Fraser continuò a collaborare con molti artisti, fra cui i Future Sound of London, Craig Armstrong, Massive Attack, e Peter Gabriel.
1958 – Nasce a Gary, Indiana, Michael Joseph Jackson, cantante ed autore con The Jackson Five, The Jacksons, e naturalmente da solista. Il suo album del 1982, 'Thriller', è il disco che ha venduto di più nella storia della musica con oltre 70 milioni di copie. Ha ricevuto numerosi premi nella sua carriera come quello di "Intrattenitore di maggior successo di tutti i tempi" dal Guinness dei Primati nel 2006. Nel corso della sua lunga carriera (e anche dopo la sua morte) si stima abbia venduto quasi 2 miliardi di dischi in tutto il mondo, conquistando, in tal modo, il record di dischi venduti da un solo cantante e superando peraltro il record in precedenza condiviso con i Beatles e Elvis Presley.  Molti aspetti della vita personale di Jackson, tra cui il suo cambiamento di aspetto, relazioni interpersonali e comportamento in generale, hanno creato diverse controversie. Nel 1993, fu accusato di abusi su minori, ma fu prosciolto. Nel 2005 fu di nuovo accusato di molestie, ma alla fine del processo fu assolto da tutti i 10, più 4 minori, capi d'accusa. Mentre stava preparando il suo ritorno sulle scene con una serie di concerti all'O2 di Londra, Jackson morì il 25 giugno 2009 per un'intossicazione acuta di propofol e benzodiazepine, somministrati al cantante dopo un attacco cardiaco. Il 7 novembre 2011, dopo quarantanove testimonianze e sei settimane di udienze, il medico personale di Jackson, Conrad Murray, venne riconosciuto colpevole per la sua morte e fu condannato per omicidio colposo a quattro anni di carcere, reo di aver somministrato al cantante, poche ore prima della sua morte, un anestetico chirurgico che dovrebbe essere somministrato esclusivamente in ospedale.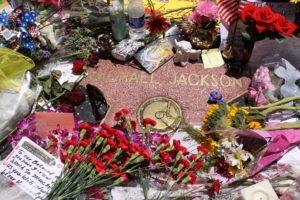 1963 – Nasce a Dublino, Jerry Fehily, batterista degli Hothouse Flowers, dal 1985 al 1998. Nel 1988 pubblicarono il loro primo album, intitolato 'People', che ottenne un inaspettato successo raggiungendo il primo posto della classifica in Irlanda ed il secondo nel Regno Unito.
1965 – Durante il loro tour in USA, i Beatles suonano all'Hollywood Bowl, Hollywood, California. Prezzo del biglietto $3.00. 'The Beatles at the Hollywood Bowl' divenne il loro primo album live ufficiale, pubblicato nel maggio del 1977, e formato da due concerti distinti tenuti il 23 agosto 1964 e il 29 agosto 1965.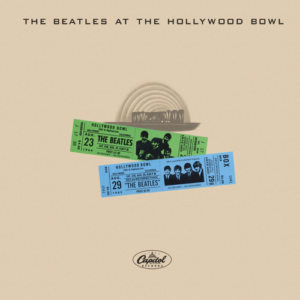 1976 – Il noto cantante e musicista blues Jimmy Reed muore a San Francisco dopo una crisi respiratoria causata da un attacco epilettico poco prima del suo 51esimo compleanno. Il blues elettrico di Reed fu di enorme influenza per tantissimi artisti come Elvis Presley, Eric Clapton, Billy Gibbons, Hank Williams, Jr, Stevie Ray Vaughan, Jerry Garcia e Rolling Stones. Neil Young fa suonare spesso la musica di Reed prima dei suoi concerti. Tra i brani più famosi si segnalano "Ain't That Lovin' You Baby" del 1956, "Honest I Do" del 1957, e "Baby What You Want Me To Do" del 1960.
1976 –  Al cinema londinese The Screen On The Green, va in scena uno showcase organizzato da Malcolm McLaren, con Clash e Buzzcocks a fare da supporto agli headliners Sex Pistols. Quella serata fu da ricordare per diversi fattori, fu appena il terzo concerto in cui i Clash suonavano insieme ed il primo ad essere registrato, ed è una rara testimonianza dei Pistols con Glen Matlock.
1981 – Inizia al Gateshead International Stadium, Inghilterra, il festival Rock on the Tyne. Ad alternarsi sul palco per due giorni saranno: Ian Dury, Elvis Costello and the Attractions, U2, Rory Gallagher, Doctor Feelgood, Doll By Doll, Wang Chung, Becket, The Gingers Nutters (featuring Ginger Baker), Trimmer and Jenkins e Lindisfarne. Prezzo del biglietto giornaliero 7£.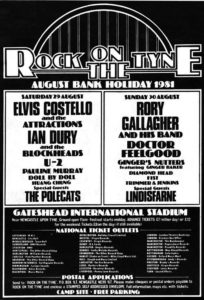 1987 – I Def Leppard arrivano per la prima volta al N°1 delle classifiche britanniche con l'album

'Hysteria'

, che divenne nel luglio successivo, dopo 49 settimane, N°1 anche negli Stati Uniti. Il disco ha venduto oltre 25 milioni di copie in tutto il mondo.
1994 – Gli Oasis pubblicano il loro album di debutto, 'Definitely Maybe'. Il disco, trainato dai singoli "Supersonic", "Shakermaker" e "Live Forever", andò a piazzarsi direttamente alla prima posizione delle classifiche di vendita del Regno Unito, dove fu premiato con 7 dischi di platino, con vendite superiori ai 2,1 milioni di copie. Proprio nel Regno Unito è diventato l'album d'esordio che ha venduto più copie nel minor tempo nella storia musicale britannica (record superato poi nel 2006 dagli Arctic Monkeys con "Whatever People Say I Am, That's What I'm Not"). Il disco è restato nelle charts britanniche per ben 177 settimane consecutive. A sorpresa ha venduto più di 1 milione di copie anche negli Stati Uniti, pur raggiungendo solo la posizione 50 nella Billboard 200. In totale il disco ha venduto oltre 15 milioni di copie. È l'unico album della band dove suona il batterista originario Tony McCarroll.