1938 – Nasce a Cincinnati, Ohio, David Frieberg, cantante, bassista e violinista statunitense, fondatore del gruppo dei Quicksilver Messenger Service. Friedberg ha fatto parte dal 1972 dei Jefferson Airplane, unendosi al gruppo durante il tour promozionale del loro ultimo album in studio, Long John Silver e apparendo nell'ultimo album live Thirty Seconds Over Winterland, prima di entrare nei Jefferson Starship, nati dalla dissoluzione degli Airplane. Lasciò i Jefferson Starship nel 1984, poco dopo la partenza di Paul Kantner
1943 – Nasce a Berkeley, California, John Holland Mallet III, più conosciuto come John Cipollina, chitarrista e fondatore insieme a David Frieberg (curiosamente nato nello stesso giorno) dei Quicksilver Messenger Service. Cipollina, oltre ad avere uno stile unico è  considerato uno dei padri dell'Acid rock di San Francisco. Dopo lo scioglimento dei Quicksilver ha fondato i Copperhead, è stato un membro dei San Francisco All Stars e ha suonato con molte altre bands. Morì il 29 maggio 1989 all'età di 45 anni a causa di un enfisema polmonare.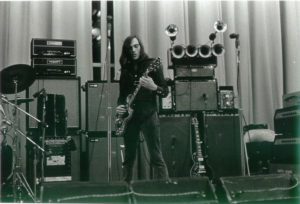 1948 – Nasce a Lione, Jean-Michel Jarre, considerato uno dei pionieri della musica elettronica ed in particolare di generi quali synth pop, ambient e new age. Famosi sono anche i suoi concerti, quasi sempre tenuti all'aperto con elementi scenografici quali light show, laser e fuochi d'artificio.
1963 – Stevie Wonder diventa il primo artista ad avere un album ed un singolo al N°1 delle classifiche americane nella stessa settimana. Wonder arrivò in vetta alle classifiche degli album con 'Little Stevie Wonder / The 12 Year Old Genius' e al N°1 di quelle dei singoli con 'Fingertips part 2'. Fu anche la prima volta che un album live raggiunse il N°1.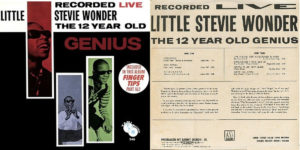 1996 – 'Missing' degli Everything But The Girl batte il record di permanenza nelle classifiche americane quando rimane nella Billboard Chart per la 55° settimana consecutiva. Il precedente record apparteneva a 'December, 1963 (Oh What A Night)' dei The Four Seasons'.