1941 – Nasce a Los Angeles, David Crosby, chitarrista e cantautore. Una splendida carriera con The Byrds, con il supergruppo Crosby Stills Nash & Young, e da solo. Il suo primo album solista, If I Could Only Remember My Name, con la partecipazione di Graham Nash, Neil Young, Joni Mitchell e membri dei Jefferson Airplane, Grateful Dead e Santana fu inizialmente stroncato dalla critica ma, col passare del tempo, fu ampiamente rivalutato fino a diventare una pietra miliare del rock californiano e della cultura alternativa di quegli anni.
1946 – Nasce a Beaumont, Texas, Larry Graham. bassista, cantante e produttore discografico, conosciuto per aver suonato il basso elettrico nella popolare e influente funk band Sly & the Family Stone. Graham è stato il fondatore e leader della Graham Central Station. A lui è accreditata l'invenzione della tecnica dello slapping. Nel 1971 il singolo di Sly & Family Stone 'Family Affair' arrivò al N°1 nella classifica americana.
1951 – Nasce a Minneapolis, Minnesota, Bob "Slim" Dunlap, chitarrista e compositore noto soprattutto per essere diventato nel 1987 il chitarrista dei The Replacements al posto del fondatore Bob Stinson. Dunlap rimase con la band fino allo scioglimento avvenuto nel 1991, suonando negli ultimi due album in studio.
1962 – Insoddisfatti del rendimento di Pete Best come batterista dei Beatles, Brian Epstein e gli altri tre membri della band decidono di mandarlo via. Best suonò il suo ultimo concerto il giorno seguente al The Cavern, a Liverpool. Ringo Starr che aveva quasi finito i suoi tre mesi di contratto con Rory Storm & the Hurricanes in un villaggio turistico, ricevette di li a poco una telefonata da parte di John Lennon, che gli chiedeva di diventare il batterista della band. Ringo diede tre giorni di preavviso a Storm, e il 18 agosto diventò per la prima volta uno dei Beatles.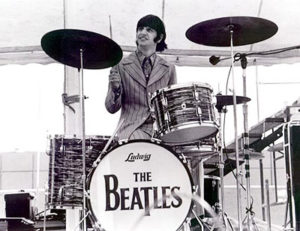 1966 – Little Anthony & The Imperials, (la band di Steve Van Zandt), The Shadows e The Castiles (con Bruce Springsteen alla voce) suonano al 

Surf 'n See Club

a Seabright, nel New Jersey.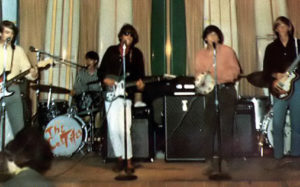 1968 – 'Fire' il singolo di 

The Crazy World of Arthur Brown

arriva al N°1 delle classifiche in Gran Bretagna. Dal vivo Brown la suona indossando il suo famoso elmetto in fiamme…
1970 – Inizia a Krumlin, Yorkshire, la tre giorni del

Yorkshire Folk, Blues & Jazz Festival at Krumlin

. Il festival, che ha la triste reputazione di essere stato il festival britannico con le condizioni atmosferiche più disastrose, aveva in cartellone: Atomic Rooster, Pink Floyd, (che non riuscirono ad arrivare perché bloccati dalla nebbia all'aeroporto di Parigi), The Kinks, Elton John, Mungo Jerry, Yes, Alan Price, Georgie Fame, Juicy Lucy, Pretty Things e The Groundhogs. Il prezzo del biglietto di tre giorni era di 3£.
1971 – The Who pubblicano il loro quinto album Who's Next (leggi la recensione), che aveva al suo interno brani tra i classici della formazione britannica come 'Baba O'Riley', 'Behind Blue Eyes' e 'Won't Get Fooled Again'. L'album è stato sempre considerato come il migliore della band ed uno dei migliori album della storia del rock. La famosa copertina mostra i quattro subito dopo aver urinato su un monolite. Il fotografo Ethan Russell ha poi svelato che quasi nessuno è riuscito ad urinare per cui era stata gettata dell'acqua sulla pietra per ottenere l'effetto desiderato. L'album era stato creato in qualche maniera dopo il fallimento da parte di Townshend di mettere in piedi un'altra opera rock chiamata

"Lifehouse"

.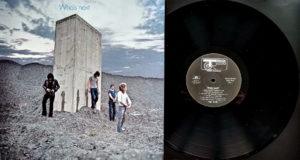 1988 – Il cantante, poeta e frontman sudafricano degli Hawkwind, Robert Calvert, muore a Ramsgate, Inghilterra, per un attacco cardiaco. Era stato membro del gruppo nel periodo 1972-1979, durante il quale scrisse il famoso singolo 'Silver Machine' e diresse il loro Space Ritual Tour. Aveva 43 anni.
1988 – il chitarrista Roy Buchanan viene trovato impiccato con la sua maglietta nella sua cella della prigione del Fairfax County Adult Detention, dove era stato rinchiuso da solo a smaltire la sbornia dopo essere stato arrestato per guida in stato di ubriachezza. Aveva 48 anni. Buchanan ha pubblicato in carriera più di 15 albums; Jeff Beck gli dedicò nel 1975 la canzone 

'Cause We've Ended As Lovers'

 nel suo album Blow By Blow.