American Treasure includerà ben 60 canzoni compilate dalla famiglia e dai collaboratori di Tom Petty
Il countdown per avere ulteriori notizie sul boxset è iniziato oggi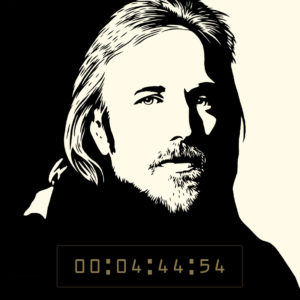 Da oggi, se andate sul sito web ufficiale di Tom Petty, vi imbatterete in un misterioso conto alla rovescia. Secondo la Tom Petty Radio che trasmette sulla piattaforma streaming SiriusXM il 28 settembre uscirà un cofanetto chiamato American Treasure. All'interno ci saranno 4 CD comprendenti 60 canzoni inedite registrate durante l'intera carriera di Petty sia live che in studio. Il box set è stato curato dalla moglie di Petty, Dana York, dalla figlia Adria, da Mike Campbell, chitarrista degli Heartbreakers, e dal collaboratore in studio Ryan Ulate.
La scorsa notte SiriusXM ha già trasmesso "Keep a Little Soul", una canzone registrata da Petty nel 1982. Con ogni probabilità ulteriori informazioni saranno rivelate sul sito web ufficiale dell'artista prematuramente scomparso tra qualche ora, alla fine del countdown.
Thomas Earl "Tom" Petty era nato a Gainesville, Florida il 20 ottobre 1950. Ha fatto parte dei Mudcrutch prima di fondare i suoi Tom Petty and the Heartbreakers. Negli anni '80 è stato uno dei membri del supergruppo Traveling Wilburys insieme a Bob Dylan, George Harrison, Jeff Lynne e Roy Orbison. Ha anche suonato con gli pseudonimi di Charlie T. Wilbury, Jr. e Muddy Wilbury. Nonostante nella fine degli anni 70 in quel periodo fossero considerati troppo hard per gli amanti del mainstream e troppo soft per i punk, Tom Petty and the Heartbreakers nel 1977 sono arrivati al N°40 con il singolo "American Girl", ed il loro terzo album Damn The Torpedoes ha raggiunto il 2º posto nella classifica di Billboard, dove è rimasto per 7 settimane dietro solo a The Wall dei Pink Floyd. L'album nel 2003 venne classificato alla posizione numero 313 su Rolling Stone nella lista dei 500 migliori album di tutti i tempi.
Il paladino dei perdenti e dei cuori infranti durante la sua carriera ha venduto oltre 60 milioni di dischi e nel 2002, è entrato nella Rock and Roll Hall of Fame. Nella primavera del 2008 Tom Petty ha riunito la sua prima band, i Mudcrutch, con cui non aveva mai inciso alcun disco e ha pubblicato l'album omonimo, che stilisticamente non si discosta troppo dalle sue recenti produzioni. Nel giugno 2010 Petty pubblica, nuovamente con gli Heartbrakers, l'album Mojo, seguito nel luglio 2014 da Hypnotic Eye, che arriva subito in vetta nelle classifiche statunitensi degli album vendendo 131.000 copie solo nella prima settimana.
Un infarto (ironia della sorte) se l'è portato via il 2 ottobre 2017, a pochi giorni dal suo 67 compleanno. Il songwriter era stato ricoverato al Santa Monica Hospital in condizioni critiche, dopo essere stato trovato privo di sensi nella sua casa di Malibu. La notizia era stata inizialmente diffusa dalla CBS prima dell'effettivo decesso, quando l'artista era ancora in fin di vita, e per alcune ore non è stato chiaro quale fosse la reale situazione. I medici hanno deciso di staccare la spina dopo aver constatato l'assenza di attività cerebrale. Petty stava portando in giro per gli States il Tour del quarantennale. Uno stile sempre sincero, coerente, vero, schietto, la migliore musica americana. Petty ha sempre avuto la capacità di scrivere storie, e di scriverle bene, con il dono della bellezza che possedeva.